What Providers Can Learn From Leading Retailers About Patient Payment
September 9, 2015 •Brian Watson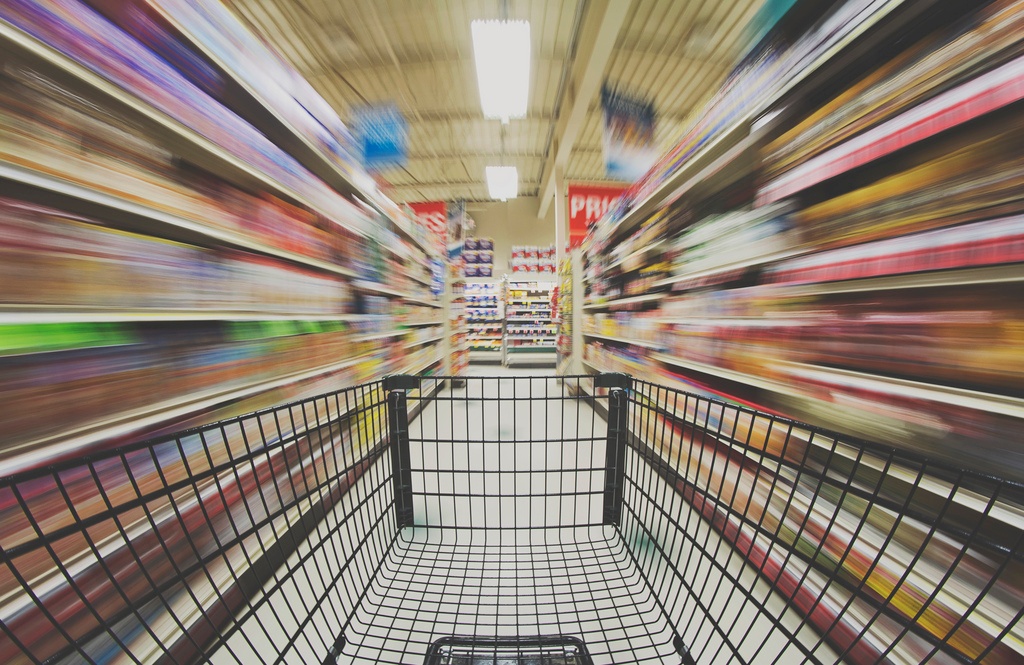 What can leading retailers teach the healthcare industry about patient payment?
Ten years ago, the answer to that question would have likely been "very little". Up until recently, healthcare revenue cycle operations have been primarily optimized to secure payments from payers – with most providers collecting less than 10% from direct patient sources.
But that's changing quickly. Thanks to higher deductibles and the growing popularity of consumer directed health plans, patients are becoming a much more active participant in the financial side of care. Today, it's not uncommon for over a third of revenue to come from direct patient payment sources. And over the last year alone, total accounts receivable from insured self-pay patients increased by 13%.
As self-pay balances increase, patients are gradually becoming more savvy healthcare consumers: shopping around for the best mix of price, quality, and amenities.
So while best-practice retail concepts have little insight into value-based payments or evolving Medicaid subsides, in an increasingly consumer-driven healthcare environment, providers can learn a lot about consumer engagement and fast, simple payment from iconic retailers like Amazon, Zappos, and eBay.
The 'Moment of Truth' and Patient Payment
Retailers have long devoted a great deal of time and energy in pursuit of a perfect "moment of truth" – that exact instance when a customer provides a teller with money in exchange for merchandise.
From the perspective of a consumer, that may seem like a trivial part of the retail experience to obsess over when compared to things like service, selection, or store cleanliness.
But first impressions and last impressions are generally the ones that stick. And payment is the last chance for a business to make an impact – positively or negatively.
A store that has just a few cashiers to deal with a ten-customer-deep bottleneck at checkout has missed an opportunity for a strong last impression. Similarly, selection and staff helpfulness tend to become less important the moment a consumer discovers she was double-charged for several items.
On the other hand, exemplary payment experiences often leave a positive impression.
Think Amazon's simple one-click checkout. Or a coffee shop that accepts ApplePay in addition to traditional, expected options like cash or a credit card. Or an online retailer that updates when an order is placed, fulfilled, and delivered.
These examples stand-out because they make payment faster, easier to manage, and more efficient. And they help the transaction end on a positive note for consumers – increasing satisfaction and the potential for repeat business.
It's clear that as healthcare moves in a more consumer-driven direction, providers will face additional pressure to make shopping and paying for care more like buying a pair of shoes from Zappos, or a book from Amazon, or finding a ride on Uber.
Consumers are used to one-click payment, or the ability to quickly compare different offerings based upon on factors like customer ratings and price. Understanding the shopping and payment tools patients use to purchase everyday goods and services in a retail setting can help you create healthcare transactions that rival the best retail experience in terms of transparency, speed, and simplicity.
Below are three ways that leading retailers provide users with an exemplary payment experience – and the bite-sized takeaways you can use to build more consumerism into your revenue cycle practices.
Transparency
Amazon provides shoppers with everything they need to make a decision about an item in one place – pricing, product specs, customer reviews, shipping options and costs, and even others offers from its marketplace sellers.
Uber takes things one step further, letting customers compare fare rates and rider reviews for different drivers from a single screen.
Thanks to the popularity of these digital service providers, consumers are now used to having that level of information at their fingertips in a moment's notice – and they're bringing those expectations with them to other purchase decisions.
Key Takeaways
Better respond to patients' needs by making the process of comparing and purchasing healthcare as clear, simple, and transparent as possible.
• Clearly communicate your financial policies – such as requiring copayment at or before time of service – during patient access.
• Talk about your financial assistance programs with patients prior to service.
• Offer pre-encounter balance estimates to help patients anticipate and manage what they'll be asked to pay for a service out-of-pocket.
Payment Options
Retailers are constantly on the search for new payment technology to make checkout faster and easier for consumers. As a result, it's no stretch to say that a handful of online payment and ordering innovations have literally changed the way we shop.
Over the past few years alone, Amazon has introduced one-click ordering, a subscriber service that periodically delivers selected merchandise on a schedule that subscribers set, and Amazon Dash – a wi-fi connected device that can be used to reorder their favorite products with the press of a button.
Somewhat surprisingly, the rate of payment innovation has been just as accelerated – if not quite so transformative – for brick-and-mortar retailers in recent years.
Mobile pay tools like ApplePay and Google Wallet have ported the one-click payment concept to a traditional setting – using tap-to-pay tech to help consumers pay from a smartphone instantly. And self-service kiosks have allowed consumers to become their own cashiers, reducing time-consuming checkout bottlenecks.
Retailers recognize that convenience is king for today's consumers. So they're working diligently to provide them with as many ways to shop and pay as possible.
Key Takeaways
The healthcare reimbursement process will likely never be as simple and clean as retail. But that doesn't mean that providers can't integrate new payment tools and tech to help build additional convenience, flexibility, and choice into the revenue cycle.
Embrace emerging payment innovations and channels to provide a more streamlined, retail-like payment experience.
• Over two-thirds of all U.S. households use more than one channel to pay a bill each month, with 52% using three or more methods. And the average consumer uses three different ways to pay each month. Meet the emerging needs of patients with a variety of flexible, self-service payment channels – including online, mobile, IVR, point-of-service payment, and mail-based remittance.
• Hotels commonly place a payment hold on guests' credit card for 24 hours after checkout to verify any additional charges that may apply. Providers can use a similar approach: asking patients to place a credit card on file during registration and then billing the self-pay balance due after insurance adjudication. To encourage patients to take this step, many providers offer a financial incentive – such as a discount on the balance due.
• Consider non-traditional payment options make it easier for patients to pay. For example, patient financial staff can use tablets to visit patients staying in your facility to talk face-to-face about financial responsibilities and payment options.
• Offer after-hours and emergency payment options that respect your patients' busy lives and unique payment preferences.
Engagement
Order a pair of shoes from Zappos, and you'll receive an order confirmation, an email when it's shipped, and the tools to track your package all the way from the distribution facility to your door.
And if something goes wrong, it's fast and easy to troubleshoot – by entering a live chat with a customer service rep, checking order history, or printing a shipping label to return your package, for example.
Key Takeaways
Providers should look for ways to help patients better anticipate and manage the financial side of care – without being too pushy or invasive. Online account management tools will appeal to patients used to tracking a Zappos delivery online, changing their Amazon one-click payment settings, or using custom text updates to keep tabs on an eBay auction.
• Offer patients access to an online portal that provides anytime/anywhere account management. In addition to online payment and patient statement access, many portals now offer balance estimation tools and self-service support options, like live chat or secure messaging with patient financial staff.
• Use text and email alerts to stay connected with patients throughout the billing process. Because these channels are cheaper and faster to send, providers can affordably deliver valuable account updates – including financial estimates or reminders when a payment is due soon or delinquent.
Photo by Caden Crawford / CC BY-ND 2.0