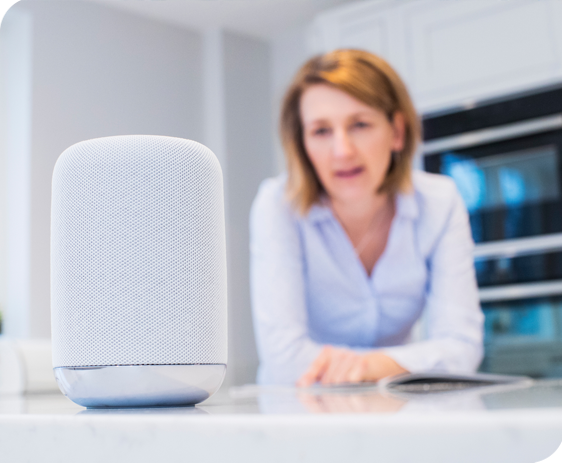 Meet Ella, a payment chatbot powered by artificial intelligence
We live in a world where people text emojis to order pizza and use virtual assistants to hail cabs. Consumers expect real-time, personalized and context-aware interactions that connect them to relevant products and services within their preferred digital environments.
Ella is a chatbot that enables seamless interactions between you and your customers through messaging apps and intelligent personal assistants. Consumers can easily communicate with Ella to perform tasks such as making account inquiries, resolving issues, and paying bills.
Ella Is a Chatbot Built for Payments
Ella makes it easy for your customers to access billing and payment services via Facebook Messenger, Amazon Alexa, and Google Assistant -- with the help of a powerful, AI-enabled virtual chat assistant. Payments can be made in seconds, directly from a billing notification or reminder, without forcing customers to visit an external payment site. Payments are completed seamlessly via the customer's preferred messaging platform, using stored funding sources.


Accept Voice Payments Through Popular Virtual Home Assistants
Ella integrates with leading virtual personal assistants, including Amazon Alexa and Google Assistant. Now customers can chat with Ella about a billing question or make a fast, easy voice payment -- all without tracking down their smartphone or pulling up an online payment portal.


User-Friendly Onboarding
Invite: Deliver a custom-branded m.me link to customers.
Link: You customers link their Facebook account to their ElitePay payment portal via the custom link.
Pay: Customers can now initiate a conversation with Ella to make a payment using Facebook Messenger, Amazon Alexa, or Google Assistant.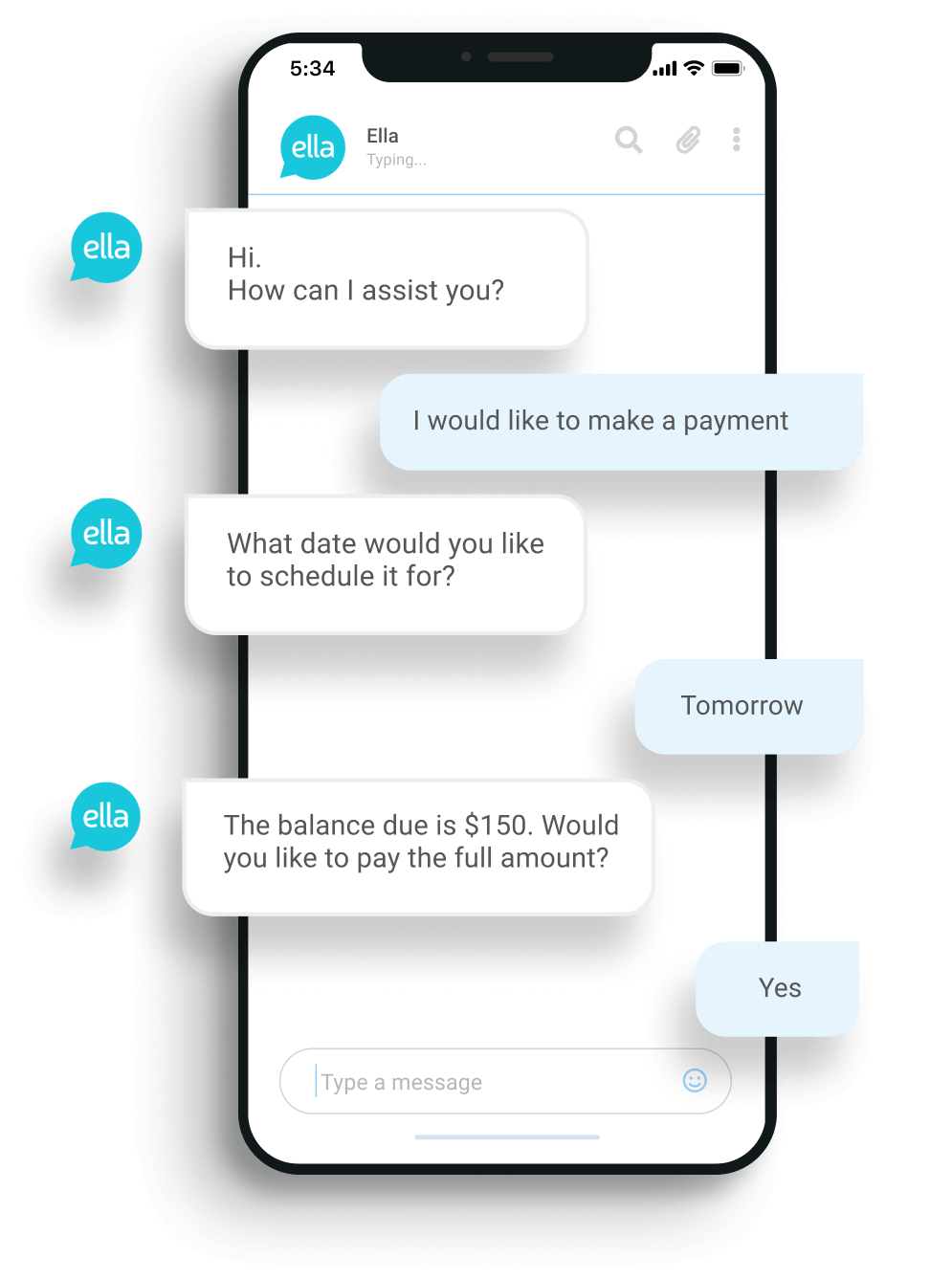 The Future of Financial Engagement
In-App Notifications & Reminders: Once customers link their accounts on Facebook Messenger, they can opt-in to receive helpful payment notifications and reminders.
Always On: Customers can chat with Ella whenever they have questions or want to make payments -- 24/7/365.
Custom Branding: Ella is fully cusomizable. Add your logo and brand elements and easily tailor our tech to your existing revenue cycle tools.
Boost Engagement Efficiency
Improve Engagement: Connect with customers on their preferred digital platforms.
Personalize Conversations: Make financial conversations more personalized, simple, and convenient.
Automate Support: Provide seamless response in real-time 24/7/365.
Streamline Payment: Make it faster and easier for customers to pay whenever from a connected messenger app or virtual assistant.