4 Big Patient Payment Trends Shaping Healthcare Revenue Collection
June 30, 2015 •Brian Watson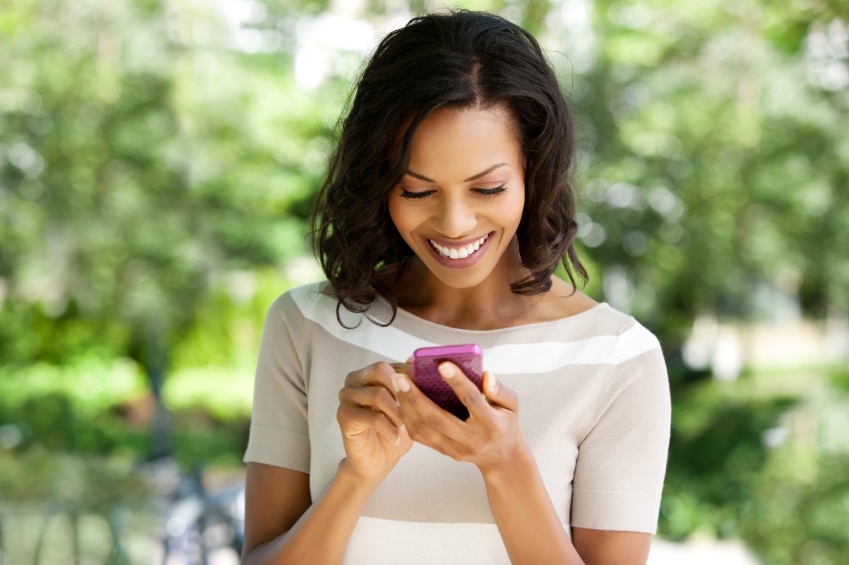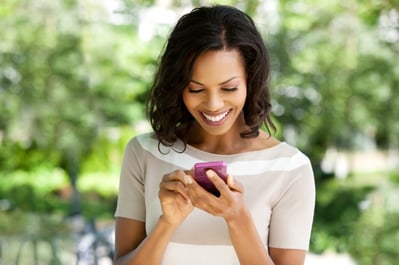 With hospitals and health systems embracing consumerism and preparing for higher levels of out-of-pocket spending, patient payment is changing in a big way.
More and more providers are now examining patient financial activities from a retail perspective – looking for transparent, consumer-driven practices that evolve how patients anticipate, manage, and pay for healthcare.
And while the trend toward retail has big-time upside, it's also nearly impossible to carry out using traditional patient access, adjudication, billing, and payment tools
To offer real value, a retail experience needs to support fast decision making and seamless payment. So it's no surprise that tools like interest-free financing, automated payment plans, and online payment are catching on in a big way with providers and patients alike.
In this blog, I'll highlight four emerging healthcare payment trends that are smoothing the transition to a consumer-driven, retail environment – and helping hospitals and health systems hit tricky revenue collection targets.
The Trend: Provider-Facilitated Patient Financing Is Gaining Momentum
Uncollected revenue is a major problem for providers.
The American Hospital Association estimates its members provided $46.4 billion of uncompensated care in 2013. Providers typically only collect somewhere between 50% and 70% of small dollar liabilities from insured patients – and just 10% from self-pay patients. And healthcare is the most consistently delinquent billing category (paid late by consumers 34% of the time).
One common interpretation of that data is that many patients simply lack the financial resources to address their healthcare debt out-of-pocket.
But closer examination suggests that simply isn't the case – especially for smaller dollar payments. According to research from McKinsey & Company, for annual liabilities of less than $1,000, 74% of consumers are both willing and able to make a payment.
So if most patients have the ability and desire to pay, why do non-payment rates run so high?
Periodic financial instability is one of the major culprits. When asked why they paid a bill late, 37% of patients cited a lack of financing options from their provider.
While many consumers have the ability to pay smaller (or even slightly larger) dollar balances spread over a longer period of time, spikes in expense can have serious financial consequences. Just 38% of Americans said they could cover a $500 medical bill with cash on hand in a checking or savings account. And three-in-four households are living paycheck to paycheck.
The Takeaway
Providers that offer patient-friendly financing options – such as structured, interest-free payment plans – help consumers avoid unexpected expenses and smooth liabilities over an extended period of time.
As the research about bill preference suggests, when faced with the pressure of choosing to pay one bill or another, medical expenses usually will take a back seat to categories like rent, utilities, and even cable. According to a recent survey, only 7% of consumers ranked medical bills as one of the two bills they prioritize paying – trailing categories like mortgage/rent (72%), utilities (55%), and even cable/cell phone/internet (8%).
Healthcare costs are often unplanned expenses. And many patients lack a strong understanding of what they'll be expected to pay out-of-pocket – especially for emergency care. For those reasons, medical bills are frequently the kind of spiky, unexpected events that stress a household's month-to-month budget and force difficult decisions about what to pay and when.
A structured payment arrangement helps remove the burden of prioritizing which bills to pay, enabling patients to pay an outstanding balance in small increments over time.
That's a win for both you and your patients, providing:
• Accelerated revenue collection, less bad debt, and fewer days in A/R.
• Better patient satisfaction, as consumers avoid collection calls and credit report red flags.
• Affordable monthly payments and a clear resolution to a potentially sticky financial situation.
The Trend: More Consumers Are Using Multiple Channels to Pay
Consumers are increasingly bill payment omnivores: flip flopping between payment options based upon things like availability of funds, the size of the outstanding balance, and proximity to the due date.
Recent research suggests the average U.S. Household uses three different bill payment methods each month.
And their preferences for paying the same biller aren't even always consistent month-to-month either. For example, 42% will use a different payment channel than they did last month to pay the same bill.
The Takeaway
Today's consumers are comfortable paying their bills with channels that run the gamut from very traditional to leading edge. And they're used to billers providing several options to choose from.
In fact, a lack of payment channels can not only slow payment, it can also chip away at customer satisfaction. For example, 43% of consumers reported that having multiple ways to pay their bills would increase their overall satisfaction.
To meet consumer preferences about bill payment, consider balancing traditional options – mail-in remittance, payment by phone – with emerging channels like online and mobile. Not only will a multi-channel increase patient satisfaction, in will also accelerate revenue collection by giving patients the ability to pay bills how they want – using a channel they're already comfortable with.
The Trend: Consumers Are Embracing Online and Mobile Payment Tools
Given consumers' bill payment patterns, a multi-channel approach makes a lot of sense for providers. It ensures that no matter a patient's preference, they'll be able to make a payment quickly and easily.
That said, certain channels do have built-in efficiency and automation advantages that benefit hospitals and health systems.
Online and mobile billing tools are simply better suited to today's increasingly retail healthcare payment environment. Patients can pay quickly – anytime, from anywhere.
Online estimation, payment plan administration, and on-demand instructions and FAQs support more cost transparency. And – from a provider perspective – collecting and posting payment is faster, more efficient, and without manual processing errors.
Those inherent advantages are a good explanation for the rising popularity of digital payments. Consider that:
• Nearly 62% of all bills are now paid online
• From 2011 to 2014, mobile bill payers have grown by 350%
• During that same period, the number of automated payment plans increased by 314%
• 93% of consumers would pay online on a provider's or health plan's website if given the option.
Mobile pay, emergency payment, and billing alerts and reminders are all emerging web-based tools that consumers want to use. And providers that offer them not only receive the benefits of faster, automated payment – they can also improve customer satisfaction levels.
In a recent survey, over half of consumers indicated that having access to the digital billing tools mentioned above would increase their overall satisfaction.
The Takeaway
In order to successfully transition less savvy consumers to online and mobile channels – and create a more retail like environment – you'll need to emphasize modern pay options over traditional ones.
But that takes a careful balance. Remember: more and more consumers are bill payment omnivores. Removing a phone-in pay channel from a statement or your website might reduce call center activity and transition some patients to online or mobile payment. But it might also alienate patients used to calling in to pay.
Here are three simple ways to strike that balance:
• Design patient statements so that online pay and support tools are emphasized. That means using graphics, bold fonts, increased scale, and above-the-fold placement to ensure online is the first option patients see.
• Train employees to prioritize online channels when talking to patients about payment in person or on the phone.
• Use promotional materials strategically to keep acquisition costs low. For example, instead of including an online payment insert in every patient statement you send, use intelligent insertion to target patients without a history of online payment.
The Trend: Get Ready for the Rise in Guest Pay
Guest pay websites don't require consumers to create a username or password to access payment tools – or even log-in for that matter. Patients enter identifying account information from a statement and can make a payment in minutes.
Completing a guest payment is easy, fast, and convenient. So it's not hard to see why adoption is skyrocketing. In 2014, 28% of consumers used a guest pay option at a biller's website, up from just 7% in 2013.
The Takeaway
Guest pay websites are an ideal fit for patient payments. For most consumers, healthcare is a service that is consumed irregularly: patients go to see a doctor if they're unwell or for periodic checkups or test.
Because encounters often fall into the bucket of sporadic billing – rather than each month, like a mortgage or mobile phone bill – patients are often wary of taking the time to enroll in a full-fledged payment portal. That shows in paperless billing adoption figures, where only one in ten patients have opted-in for e-billing, versus 48% of mobile phone users and 28% of mortgage payers.
Guest pay strikes a perfect balance – giving patients the simplicity and convenience of online payment, but without the hassles of registration or passwords.
The Wrap-Up
Between healthcare consumerism and state and federal insurance marketplaces, patient payment will likely change a lot over the next few years.
That's welcome news for providers hoping to meet the rise in patient consumerism with more retail-like practices.
Emerging healthcare pay trends are set to help patients better anticipate, manage, and track the costs of their care. And the areas discussed in this post – from patient-friendly financing to payment channels that meet consumer preferences and enable fast, anytime/anywhere transactions – will likely play a key role in that transition.