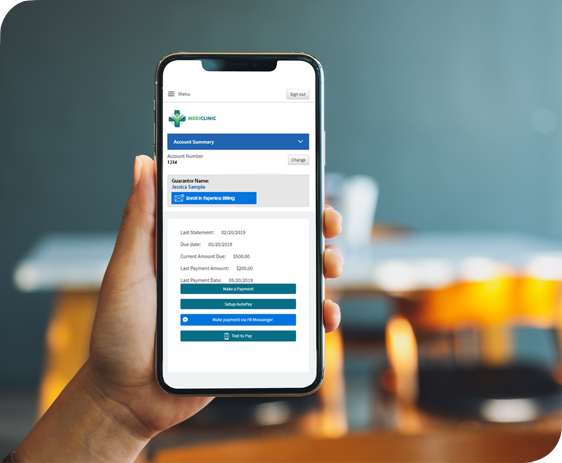 Optimize Your Payment Toolset to Meet the Needs of Today's Mobile-Connected Consumer
Over 90% of Americans adults are smartphone owners, and devices are increasingly used to quickly handle daily activities – like bill payment. ElitePay's mobile tools can help you meet the needs of these consumers by allowing the entire billing and payment process to be managed directly from a mobile phone or tablet.
Reduce print and mail costs with automated SMS text message billing alerts and payment reminders. Accelerate payment by giving patients access to a fully-responsive, mobile-optimized billing portal. Monitor results and make data-driven decisions to improve performance directly from your desktop with powerful reporting tools.

Text Alerts and Reminders
Send customers personalized SMS text message billing alerts and reminders that encourage fast, automated balance payment.
---

Mobile-Responsive Payment Portal
Give customers anytime, anywhere access to a simple, secure, fully mobile-responsive payment portal. Empower users to easily tap, swipe, and expand to complete payments, view transaction history, access statements, and edit funding sources from their preferred Apple or Android device.
---

Manage Delivery Rules
Establish custom rules for SMS text message delivery frequency and timing to optimize payment results – or let our smart scheduler do the work for you by calculating when customers are most likely to respond to your message for maximize engagement.
---

Monitor Your Mobile Results
Know more, collect more. Analyze patient engagement and payment results with an insight-packed mobile reporting suite.
---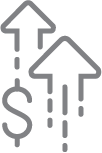 Advance Billing and Payment
Offer a billing experience that puts your customers first. ElitePay provides users with anytime access to statements, transaction history, and payment tools. Secure online communication with your support staff. And the ability to build accurate treatment estimates.
---

Fast, Automated Payment Processing
Increase cash flow and eliminate manual payment processing errors with PCI Level 1 compliant mobile payment processing tools. Mobile payments are processed via a single electronic remittance file that provides seamless, automated settlement control and reconciliation across all your revenue channels.
---

Take the Pulse of Mobile Performance
Get clarity on channel performance with thin-slice payment reporting – tracked and made available at your fingertips in the ElitePay customer service dashboard. Channel-specific payment attribution data helps you see which channels are performing well and which need a well-placed tweak or two.
---