Rethinking Patient Financial Communication to Better Fit Millennials
May 3, 2016 •Brian Watson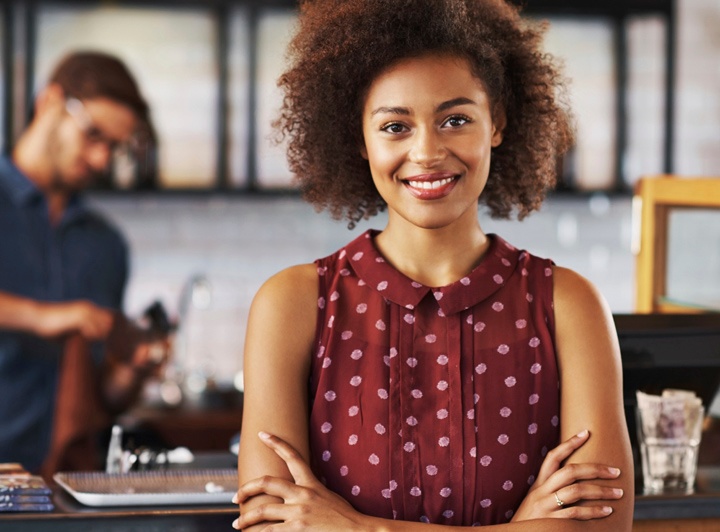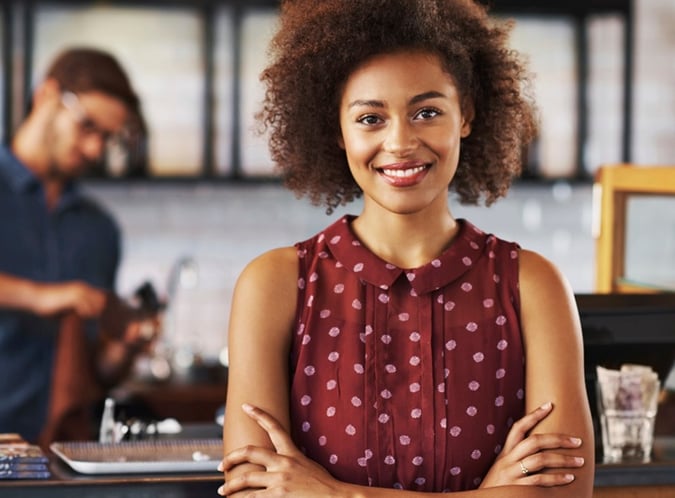 They're diverse, influential, and demanding. They spend more time with media (9.5 hours a day on average) than most Americans sleep. Growing up with Apple, Amazon, and Google, they have high expectations about user experience – and aren't shy about voicing their displeasure when a business' approach falls short.
And they're ready to change the way you practice healthcare.
Despite popular perception of boomers as the largest generation, millennials now actually outnumber boomers – according to census figures, there are 11 million more millennials than boomers today, and the most common age in the U.S. is 22.
Perhaps more importantly than millennials' size, however, are the experiences and preferences that shape them as consumers – and patients.
As the first truly digital generation, many millennials have never lacked access to connectivity tools like the Internet or mobile phone. They align with technology and expect it above all to work seamlessly and without issue. And growing up through recessions, they tend to be more cost-conscious than you might think, with no qualms about using technology to shop around for the best price.
All that's made for a group of very savvy consumers – one that's much less likely than previous generations to accept the problems of the healthcare status quo.
Whereas boomers have spent a lot of time interacting with healthcare providers in traditional ways, millennials are relative novices by comparison. Their healthcare expectations are shaped less by the actual experience of consuming healthcare, more by the customer-facing practices of other service companies they do business with.
So don't be surprised when millennials demand consumer-driven improvements like additional price transparency, more convenient care options, or simpler financial practices. Or press for big healthcare change – particular on the customer service side of what providers do.
Designing Patient Financial Practices that Appeal to Millennials
Millennials' healthcare expectations are a lot different than previous generations. And given their numbers and rising financial clout, it's no surprise that providers are taking notice.
The good news is that the tools and technology that appeals specifically to tech-savvy, convenience-minded millennials also elevates the healthcare experience for all patients. And by offering practices that are simple and user-friendly, providers gain a big competitive edge that can help differentiate their services from competitors.
How will an increase in millennial patients change your revenue cycle? What patient financial communication practices can you use to win them over – while also improving service for rest of your patients? In the rest of this blog, I'll describe four user-friendly, millennial-approved patient engagement techniques to help get you on the right path.
Let's get started.
Mobile Friendly
The next generation of patients want innovation in how they connect with providers, and mobile is quickly becoming their preferred communication channel.
Over 85% of consumers aged 18-34 now own a smartphone. One-in-five millennials access the Internet exclusively from a mobile device. And millennials' phones are never far from reach – 93% admit to using a mobile device in bed, nearly 80% in the restroom, and 43% while stopped at a red light.
That degree of mobile connectivity has a big impact not just on how they chose to interact with providers, but also how they prefer to handle the financial side of care.
Seventy-four percent of millennials said they would be interested in using their smartphone to review health records, set appointments, and manage the financial side of care.
And millennials are also much more likely to make a bill payment using a mobile device than other generations. On a recent Fiserv survey, 62% of millennials reported making a mobile payment sometime during the last month, versus just 40% of all consumers. And millennials do pay via a smartphone do so a lot – using a mobile channel to pay an average of three bills each month.
The Takeaway: With the rise in smartphone adoption among younger patients, offering mobile-friendly billing and payment tools is a smart play. Not only will it meet millennials' demand for mobile tools, it can also help providers accelerate payment, reduce collection costs, and eliminate payment exceptions and errors.
Digital Communicaton Channels
It's no surprise that millennials as a group tend to be early adopters of new technology – especially given their affinity for mobile.
And that willingness to try new technology extends to patient financial practices. Millennials are far more likely to demand and use digital billing and payment channels. That includes mobile – as the section above suggests – but also tools like e-statements and online payment, self-serve kiosks, and guest pay websites.
For example, millennials are much more likely than other age groups to use e-bills, with 55% expressing interest in the technology, compared to just 30% of boomers and 8% of seniors.
They're also more likely to make an online payment through a provider portal or bank website – including 36% more likely to use a guest bill pay option than the average consumer.
The Takeaway: Providers continue to look for ways to cut collection costs by moving patients from paper statements to digital delivery. And while converting as many patients as possible to online billing and payment tools is a smart plan, millennials are your best option for quickly increasing adoption of things like e-billing, mobile billing alerts, and digital payment tools.
For that reason, it makes sense to tailor your marketing message and delivery strategy with the goal in mind of reaching this specific target demographic first. Use permission-based e-mail and SMS text messaging to tout your full digital billing and payment package to millennials. Or try coordinated, strategic outreach on the social media channels they use most – Instagram, Snapchat, Twitter, and Facebook – to reach them online with a more organic, hands-off approach.
Cost Transparency
Despite a reputation as free-spenders, millennials tend to be extremely cost-conscious shoppers, particularly when it comes to healthcare.
Accustomed to comparison shopping for products and services via the web, millennials have no problem shopping around for the best price on an outpatient procedure or asking a provider for a discount.
Whereas only 8% of the general U.S. population regularly asks for a discount on medical care, nearly one-fifth of millennials (19%) are likely to request a markdown. They're also more likely to request a cheaper treatment option, switch doctors or use a retail clinic to save money, travel longer distances for more affordable care, or appeal an insurance decision.
The Takeaway: As the most cost-conscious consumers of healthcare, it's no surprise that millennials are more interested in financial transparency than other generations.
Nearly 41% of millennials reported requesting and receiving pre-treatment estimates before a care episode, far more than boomers (21%) and seniors (18%). Offering simple, accurate estimates that help patients anticipate the cost of care is a winning strategy to differentiate your organization in the eyes of millennials.
More Options
As a generation raised on the always-on convenience of the web, millennials are big fans of instant gratification.
Predictably, that also extends to how they consume healthcare. Almost 60% of millennials support the use of telehealth as a fast, on-demand way to get around in-person doctor visits. And they are also more likely to prefer quick visits to retail clinics for treatment than the general population.
But millennials' desire for convenience isn't limited to care alone. It's also a key part of what they look for in financial systems.
One clear example of that is how they approach bill payment. While the typical U.S. consumer has quickly developed into a bill payment omnivore – using an average of three different bill payment channels each month – millennials are even harder to pin down.
They use 10% more bill payment channels than the average consumer – and are 23% more satisfied with the billing process when multiple payment options are offered.
The Takeaway: Millennials are drawn to digital payment tools, but still want the ability to pay with a different channel if necessary. Offering multiple, convenient payment options eases the pain of billing process and helps improve patient satisfaction with the financial side of care.
The Wrap-Up
Millennials are the now America's largest generation, accounting for more than a quarter of the nation's population. And, as you might expect, healthcare is one industry where millennials' new influence will be felt most.
New research suggests that millennials are eager for change throughout the healthcare system. Even as they are still learning what it means to be a healthcare consumer, millennials are already signaling a willingness to embrace new care models and a desire for digital access to healthcare information.
The good news? The digital technology millennials favor can also build more speed and efficiency into the revenue cycle. Tools like mobile payment and e-billing can help you quickly collect revenue from patients while reducing costs and posting errors.
By embracing the challenges posed by millennials, your organization will be ready to provide a better, faster, more user-friendly experience to all patients – regardless of age.