What Are Chatbots? And How Will They Change Billing and Payment?
June 13, 2019 •Brian Watson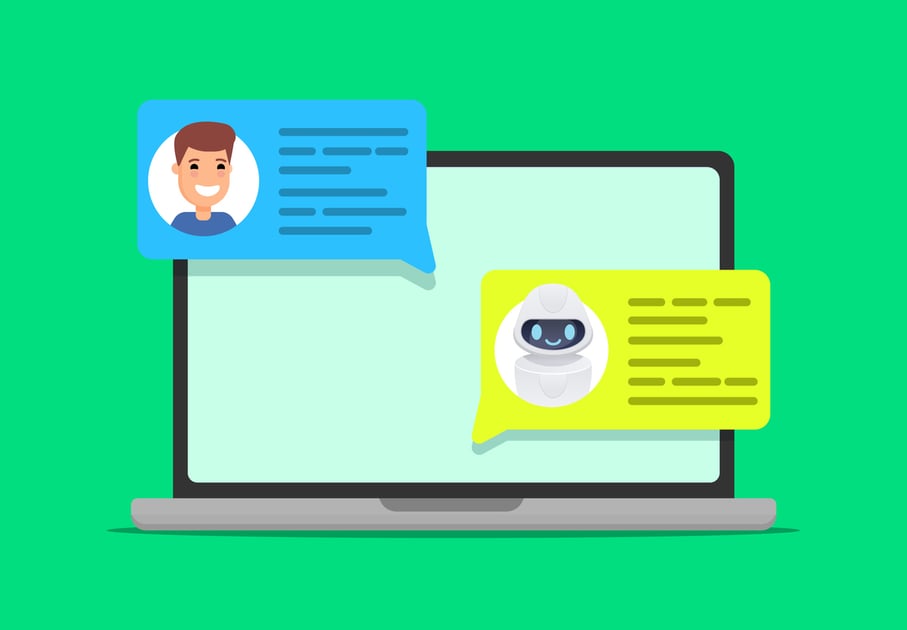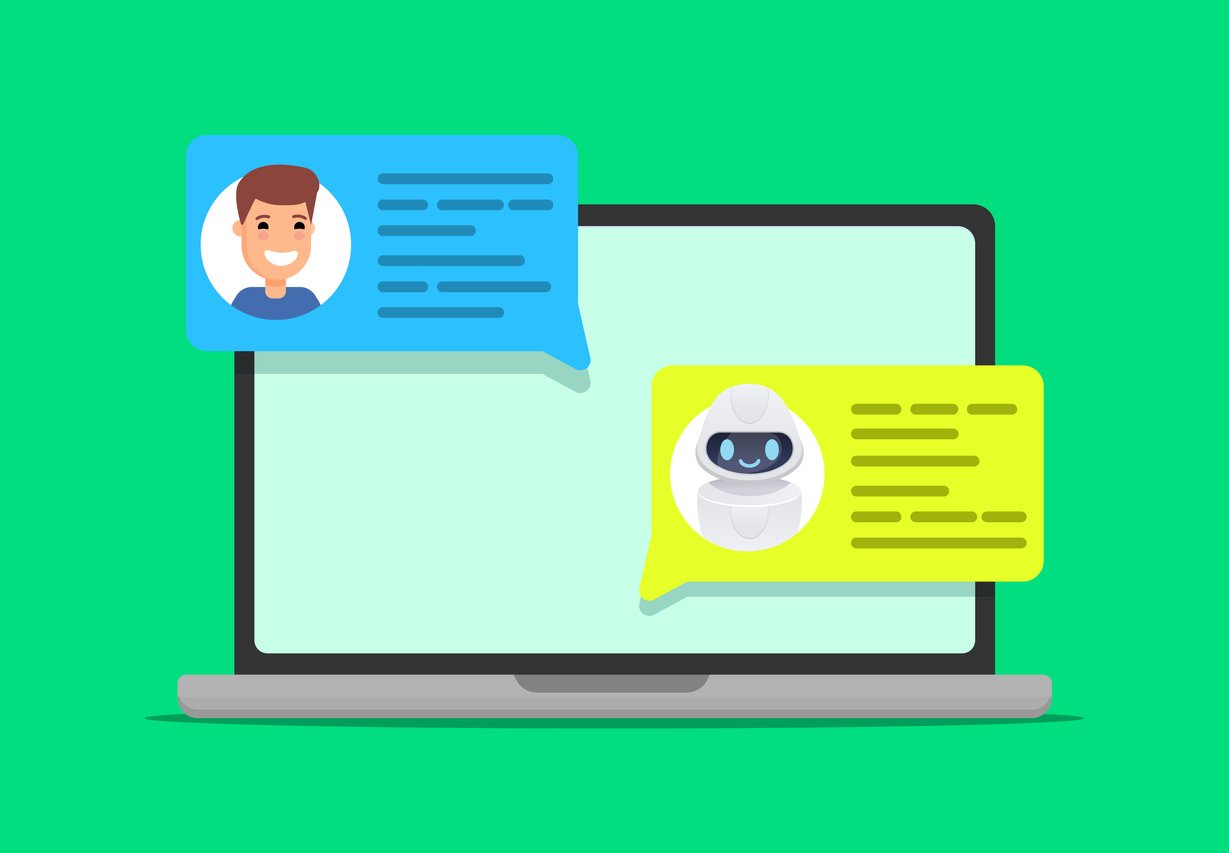 That super-friendly customer service rep who just live-chatted you through a support request? Don't freak out, but there's a solid chance that the person on the other end of that discussion might not have been a real, live someone after all.
With chatbot technology changing the way that companies can interact with customers – particularly in a service context – businesses of all sizes and specializations are jumping on board the bot bandwagon.
Leading brands like Apple, Starbucks, Mastercard, and Spotify are now using chatbots to help consumers do everything from order food, to schedule rides, to receive personalized recommendations for nearly anything – all without human intervention.
And the demand for bots – from both business and consumers – is growing.
New research from Oracle found that 80% of the brands it surveyed plan to incorporate chatbots by 2020 – serving the nearly 61% of U.S. consumers that have messaged a business in the past month. Facebook Messenger alone currently hosts nearly 300,000 business-specific chatbots, chugging out 8 billion-plus interactions with customers annually.
By 2020, Gartner expects over 85% of service interactions will be managed without a human touch. Even more amazing (or disturbing): Gartner also predicts that by 2020, the average person will have more conversations with bots than with their spouse.
So…What's a Chatbot?
Chatbots are computer messaging programs built to simulate human conversation via a live chat interface.
Most chatbots are built to carry out natural-feeling conversations with users – the kind you'd have with an actual person.
When a person engages with a chatbot – to book an Uber, order a pizza, or simply answer a question – it follows-up with a response based on pre-defined keywords or using artificial intelligence. That interaction can occur on a website or app; through social platforms like Facebook Messenger, Slack, or WhatsApp; and via digital home assistants like Alexa or Siri.
Here's a good example of a social chatbot called Abby, used by the 2019 SXSW conference to help answer attendees' questions, share event-related content, and help with schedule recommendations and event navigation.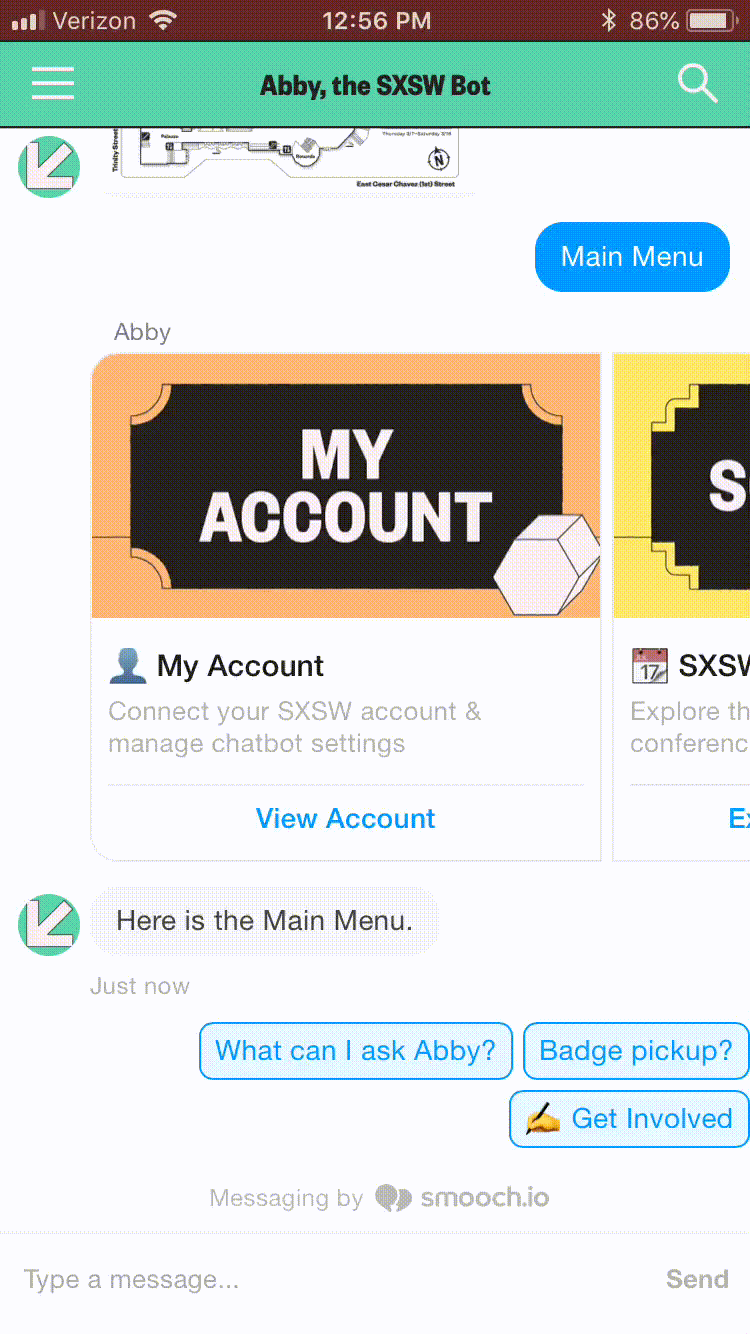 Are the Bots Taking Over? Maybe...But Don't Freak Out.
Consumers have been largely accepting of the chatbot revolution – on the condition that the bots help accelerate average customer service response times.
According to Ubisend, 69% of consumers "wouldn't mind" communicating with bots if it provides instant resolution to an issue. Similarly, Hubspot reports 53% of consumers don't think it matters whether they're interfacing with live support or a chatbot for a service request – as long as they get help quickly and easily.
That expediency is critical to understanding the benefit of chatbots to businesses and consumers alike.
On a recent Hubspot Survey, 90% of consumers rated receiving an immediate response to a customer service question as important or very important – with "immediate" defined as under 10 minutes or less by 60% of those surveyed. Allocating resources to meet that kind of expectation with live support is, at a minimum, very difficult and costly – if not downright impossible.
Chatbots' always-on accessibility and immediate response brings consumers' desire for near-real time issue resolution closer to reality. That point is not lost on consumers, who see 24-hour service as the number one benefit of chatbots.
Powered by AI, chatbots enable brands to be constantly "on-the-clock", quickly meeting customers' questions and service requests 24/7/365 – all without multi-step phone trees, long wait queues, or cheesy on-hold muzak. That's particularly important when, for example, over half of 85% of Facebook users expect a response from companies within six hours.
Put simply: if chatbots can support lower wait times and expanded customer service availability and hours, customers appear to be ready to jump on board the bot bandwagon.
Chatbots and the Future of Bill Payment
Chatbots are quickly becoming a go-to service tool that enables brands to engage customers quickly and efficiently – and their usage is set to grow exponentially in the years ahead.
But the potential applications for chatbots goes far beyond just customer service or sales follow-up.
Financial engagement and payment are ideal fits for the strengths of bots – offering clear advantages for both consumers and billers. And with 29% of respondents predicting they would use chatbots to pay a bill on a recent SurveyMonkey Audience survey, there's no better time to understand the upside of chatbots in managing payments – in 2019 and beyond.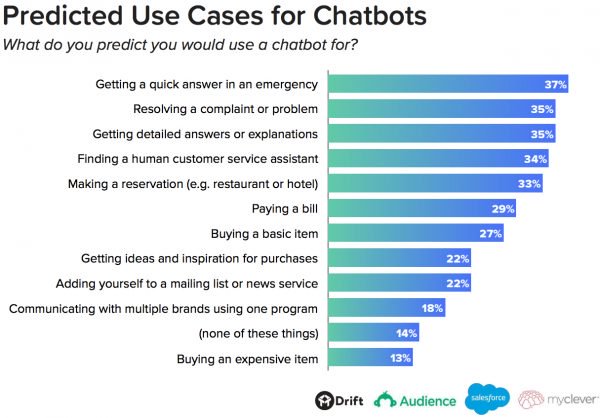 How can chatbots help you accelerate payment, reduce collections costs, and build a better billing experience for customers?
By Leaning in to Emerging Digital Platforms
Emerging digital touchpoints like mobile, apps, social media, and digital voice assistants are an increasingly popular way for consumers to manage interactions with brands – everything from purchases, to support, to bill payment.
For example:
-By 2021, mobile devices are expected to account for 54% of total e-commerce sales in the U.S, and 28% of consumers have paid a bill using a smartphone or tablet in the last month.
-Twenty-one percent of online adults in the U.S. have made a payment or transferred money via Facebook Messenger – with 6% doing so several times a day.
-Juniper predicts nearly 8 billion digital voice assistants will be in use in American homes, offices, and cars by 2023, triple the number in use at the end of 2019.
Although payment buy-in has yet to reach a tipping point on these platforms, they are increasingly the spaces where people go to communicate, share, shop, and learn – particularly for the younger and tech-savvy among us. Which means they're also the spaces where billers will want to focus time and resources, now and in the future.
By Boosting Payment Efficiency
Chatbots can help billers build on the speed and efficiency benefits that digital channels offer compared to traditional payment sources, like phone or mail.
Here's an example: a consumer uses Facebook Messenger from their smartphone to request payment of an outstanding balance using an existing funding source. The chatbot follows the customer's commands to complete the payment in real-time, using language delivery that mirrors an actual customer service rep. Check out the animation below for a quick demo of a of our payment bot in action.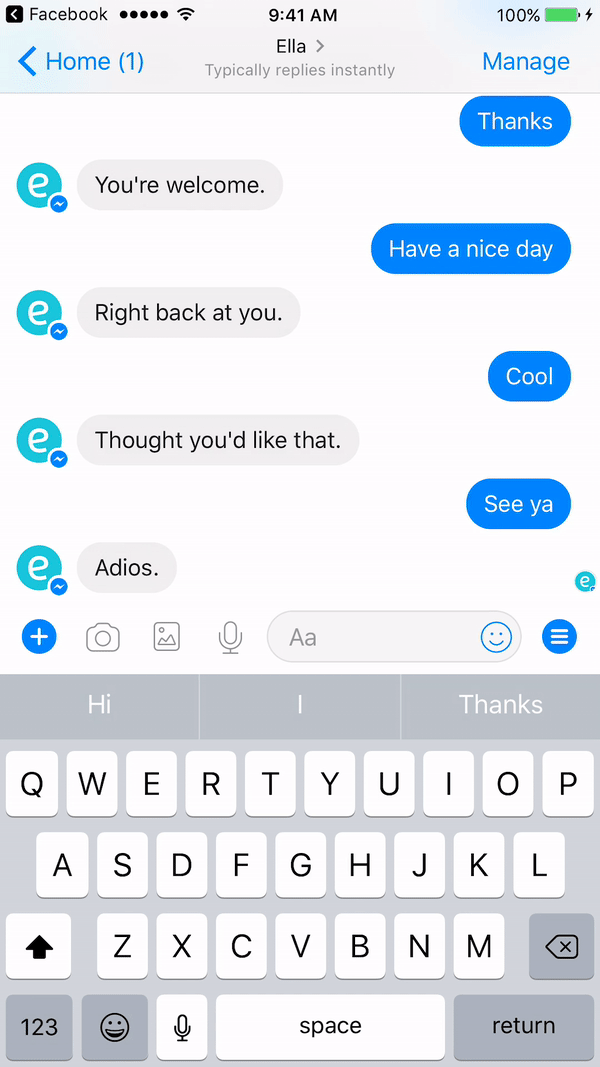 The upshot? Online payment is much faster and easier when a consumer uses Facebook Messenger or Alexa to complete. There's no longer a need to remember password credentials to log in to an online payment portal. Or to grab an account number or other piece of identifying information from a physical statement. Payment can take place – quickly and easily – from the digital touchpoints people already use every day.
For billers, payment bots reduce the time it takes to accept, reconcile, and post funds. And consumers benefit because the payment process is faster, simpler, and more intuitive.
By Providing More Responsive Billing Support
Advances in conversational AI and contextual learning aside, we're not likely to reach the point where a bot will consistently rate higher in customer service satisfaction than a person any time soon.
With that said, there are tangible service-related benefits to using bots to handle common account management and payment tasks that companies can leverage in the here and now.
As mentioned earlier, consumers are increasingly prioritizing fast response to support requests – which chatbots are uniquely equipped to provide. In addition, chatbots enable companies to be clocked-in 24/7 to provide customers with support and services that wouldn't be offered otherwise outside of normal business hours. Taken together, chatbots can provide the immediacy of response that 90% of customers rated as important or very important on the Hubspot survey referenced above.
By Make Better Use of Support Resources
There are only so many customer service resources to go around. Staff is finite. Budgets are limited. Managers are often stretched. All told, it can be difficult to find the productivity and funding to provide a timely response to every customer's billing and payment request.
Chatbots are an efficient way for companies to help service teams pick up the slack – without further straining already tight resources.
Even bots that are just used to manage routine billing and payment tasks – checking statement balance and due date, delivering reminders, accepting payment, or handling frequently asked questions – can have a major impact on service levels. By sweating the small stuff, chatbots can help increase a company's support footprint, reduce response bottlenecks, and free up staff to manage more hands-on service activities.
The Wrap Up
Meeting the billing and payment expectations of consumers is all about providing a simple, user-friendly experience, delivered via the channels that people use most. With the growing pervasiveness of smartphones, messenger apps, and digital voice assistants, chatbots are a natural fit for companies looking to build more speed, convenience, and responsiveness into payment acceptance and billing support. And if you're ready to start using smart chatbots for billing and payments, contact the experts at Elite for help today.