The Perfect Online Payment Website for the Budget-Conscious Biller
April 30, 2014 •Brian Watson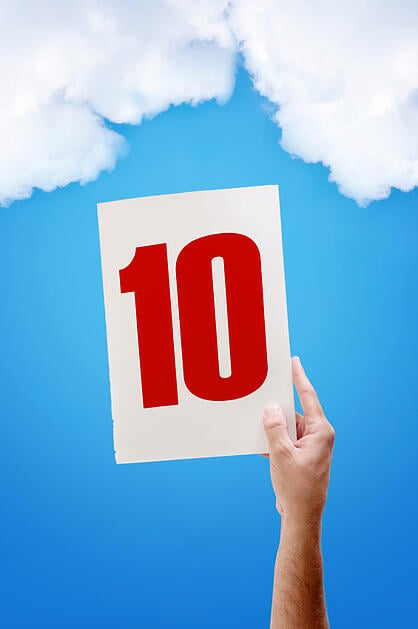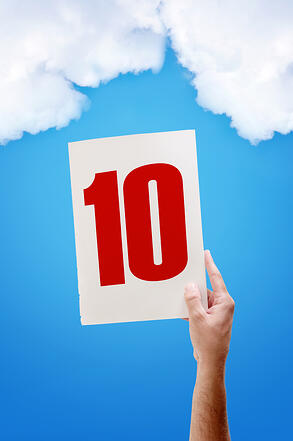 As a financial professional, one of your most important goals is making sure that your business is paid quickly.
Having ample cash on hand ensures your employees are properly compensated and bills are paid on time. It's also a key barometer for the health of business office operations.
And speed has always been one of the biggest advantages of online payment.
Electronic payments eliminate the time it takes the USPS to deliver the customer's return payment to your business office. And time and employee productivity formerly spent manually scanning or inputting payment can be redirected to other important revenue cycle activities.
But EBPP's also not exactly cheap or easy to implement.
When everything is factored in – payment portal development, monthly subscription costs, payment gateways expense, PDF hosting fees, ACH processing charges – hosting a full online billing and payment portal can be a significant cost for many businesses.
And there's a lot of behind-the-scenes heavy lifting that needs to take place before launch actually takes place. The process might seem simple and turnkey on the surface, but setup involves plenty of preparation.
Simple, Affordable Online Payment
Fortunately, not all online payment systems are similarly resource- or labor-intensive.
A good example of that is a "Payment without Enrollment" solution. Commonly referred to as "quick pay" or "simple pay", these applications have a single goal: quickly collecting customer payments via the web.
Because they're single-use and pay-only, Payment without Enrollment solutions are purposefully stripped of many of the costlier online billing tools used by "full" biller direct portals. That includes paperless billing notification, online statement presentment and storage, and robust payment options.
In fact, many Payment without Enrollment applications only incorporate just a few simple web screens and an email confirmation system. That often reduces or completely eliminates the setup and subscription fees charged by full billing and payment portal. Better still, many solutions are offered using a pay-for-performance model, where businesses are only asked to pay a per-transaction fee or small percentage of overall payments processed through the application.
Simple payment websites also don't require customer registration – eliminating a barrier to entry for customers that are only interested in quickly making a one-time online payment.
For billers, pay-only web applications are a good middle-ground EBPP option – offering the speed and automation advantages of online payment but without the cost and implementation headaches of a full-blown billing portal.
Sure, the cost advantages of paperless billing (namely less paper, ink, and postage) are one of the main draws of online billing and payment applications. But quick pay sites allow you to move customers online for billing activities gradually – without the pressures of having to ramp up adoption quickly to reach a break-even on implementation costs.
Not to mention you'll have actual usage data to verify when your customers are ready to move to a full-blown portal – rather than a vague idea based on paperless billing buzz.
But cost and manageability aren't the only reasons why online quick payment solutions make sense for billers. Read on for four more really compelling reasons why Payment without Enrollment is a really smart choice for billers that are ready to make move from traditional payment channels, but might have trouble justifying the expense of a full-blown EBPP portal.
Reason #1: Paperless Billing Hasn't Reached a Tipping Point (Yet)
Nearly three quarters of U.S. households use an online channel to pay a bill each month, according to the 2013 Fiserv Billing Household Survey. And more than 80% of consumers who visit a business' website do so to make an online payment.
Yet paperless billing still hasn't caught on in a similar way with consumers. NACHA reports only 26% of consumers across a number of billing-intensive industries – including utilities, insurance, finance, and education – have actually adopted eBilling.
Part of that's due to natural consumer inertia and the time it can take adoption to reach a critical mass. But many consumers simply prefer paper statements. For example, 44% want to receive bills by traditional mail only. And 59% would refuse to switch to paperless billing when asked to do so.
Payment without Enrollment satisfies consumer demand for online payment, without forcing reluctant paper statement supporters to opt-in for paperless billing.
Reason #2: Speed and Automation Advantages
Whether a simple, one-screen payment website or a full-blown EBPP solution, online payment provides major benefits over traditional pay channels, like paper- or phone-based remittance. That includes:
• Faster Payment Collection. Payments sent in the mail typically take several days to arrive at your business office. Online payments are process automatically through ACH, credit card, and debit card networks.
• Fast, Error-Free Payment Processing. Transcription errors can lead to payment exceptions and delays. Because online pays are automated, they can processed and posted to your bank account more quickly and with fewer mistakes.
• Lower Processing Costs. Mail- and phone-in payments require hands-on support from your business office staff. Online payments are automated – reducing payment processing costs and freeing up employees to handle other mission-critical tasks.
Reason #3: Easily Integrates with Other Statement Presentment Channels
Payment without Enrollment websites leverage existing bill presentment channels – like paper statement processing and mobile billing – making it easy for businesses to quickly plug-in a solution. Common applications include:
• Linking a quick payment website on a paper statement. Many statement processing companies variably print custom Payment without Enrollment information, like a personalized URL and password, on each paper bill sent to a customer. Others require some combination of on- and off-statement identifiers like data of birth and account number.
One-time logins enable data to be pulled directly from your database – pre-populating the payment website with data from the source billing file like name, address, and balance due. That makes it even easier for customers to quickly complete a payment screen.
• Mobile billing alerts can be tied directly a quick pay website with a link to a personalized or general URL. Customers simply enter account and payment information to process a secure payment online.
Reason #4: Offers a Simple, Self-Service Payment Option
There's no such thing as offering too many easy-to-use payment channels. Especially with the increasingly fragmented way customers pay bills. For example: 76% of consumers use more than one way to pay their monthly bills. And one-in-five change how they choose to pay month-to-month.
Payment without Enrollment satisfies the demands of the nearly three quarters of households that pay a bill online each month. But without forcing businesses to shoulder a big investment or long wait for a return on their investment.
And what quick payment websites lack in advanced features, they more than make up for with speed and simplicity – providing a stripped-down and much faster way for users to pay online.
Unlike full EBPP portals, there's no lengthy enrollment process. Or additional user names and passwords to track – really good news for the 38% of Americans that would rather do household chores, like cleaning the toilet, than have to create another username and password
Customers simply enter billing and credit card, debit card, or ACH information to complete payment.
Sure, payment without enrollment might not be a "true" online billing and payment portal. But it still meets customers' online payment requirements. Plus offers speed and automation advantages over traditional pay channels.
To learn more about how quick pay websites can give your revenue cycle operations a speed boost, schedule a free payment consultation with the EBPP experts at Elite today.