3 Ways to Use TransPromo Ads To Offset Statement Processing Costs
April 17, 2014 •Brian Watson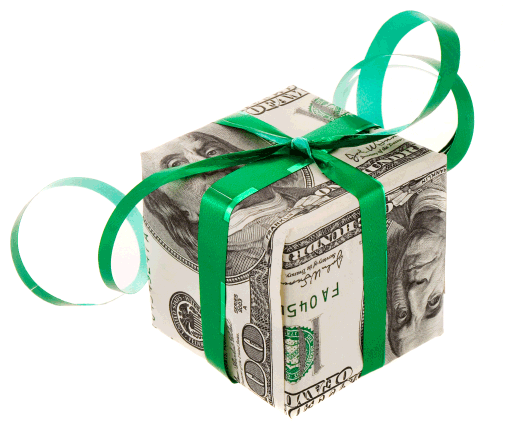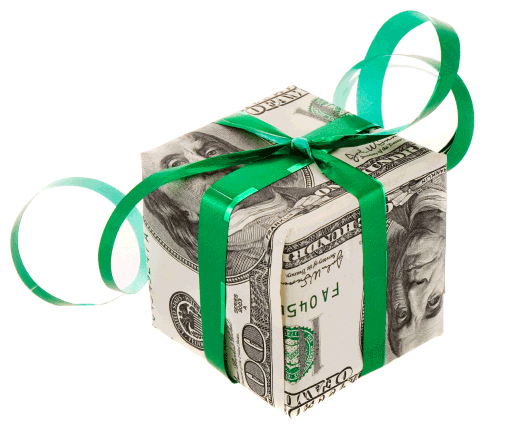 If you use deferred billing to charge customers for products or services, then statement print and mail is likely an indispensible part of your collection strategy.
But it's also probably a major tax on revenue.
Printing and mailing statements isn't cheap, after all. Especially with USPS budget turmoil leading to "exigent" postage rate hikes that outpace inflation – like those that were passed earlier this year.
Facing more inflation in postage and materials costs, business are looking for smart ways to reduce print and mail overhead – everything from consolidating multiple statements into a single family bill to increasing the number of customers using eStatements and online bill payment.
The downside? Many of those strategies also come with additional costs or concessions.
Paperless billing takes a large investment of time and resources, for example. And family bills or statement piggybacking can delay delivery and customer payment.
What's TransPromo? And How Can It Help Cover Statement Processing Costs?
TransPromo is the process of adding marketing offers to transactional documents, like statements, invoices, or account notices.
It's also a simple, low-impact way for businesses to help offset the increasingly high cost of statement print and mail.
Backed by new variable statement printing technology, it's easier and more affordable than ever to add relevant, one-to-some marketing offers to billing and transactional documents.
For example, marketing offers that effectively cross-sell products and services to drive business results and additional revenue. Or affiliate advertising programs – where unused statement white space is sold to related companies as advertising space to help subsidize print and mail costs.
But what do you need to know to deliver targeted, effective ads that drive results – and revenue? Read on for a three-step primer on how to use TransPromo marketing to help cover the costs of statement processing.
Step 1: Target Effectively
Customer Relationship Management software is an $18 billion industry. And marketers are turning to big data and advanced analytics in a significant way, investing over $50 billion to better target customers, hone consumer models, and predict purchase behavior.
But what does that have to do with statement print and mail?
Well, even if you're not spending millions on advanced marketing analytics, chances are you have a pretty good handle on your core markets. Most companies have plenty of data on current and potential customers – who they are, where they live, how often they purchase, what brands and products they prefer.
And that information is the difference between on-statement ads that are mere placeholders and those that actually add value – generating clicks, calls, and return-on-investment.
Elevate your statements' TransPromo messaging by tapping into existing customer data to:
• Personalize
A one-size-fits-all approach to on-statement advertising is limiting. After all, what motivates a retiree living in New York City will be much different than for a college student from Manhattan, Kansas.
So why lump them together with the same ad? Instead, market to specific groups with custom graphics, features and benefits, and messaging.
Personalized ads regularly outperform generic options. And that not only improves TransPromo ROI, it also provides more value for your customers.
• Increase Ad Relevancy
A free heart screening is an attractive offer with a real monetary benefit.
Unless the recipient just so happens to be a perfectly healthy twenty-something with no risk factors for heart disease. Then it's just a wasted opportunity to provide an offer that resonates – say a free yoga session or smoking cessation class.
Using your statements to cross-sell to existing customers isn't rocket science. People are simply more apt to respond to ads that are relevant.
And it's a lot easier to serve ads that meet a need if you know who your customers are and what they buy – information that's probably available in your CRM software or marketing database.
Relevant TransPromo ads increase response rates, boosts conversion, and generate extra revenue that can be used to offset statement print and mail costs.
Step 2: Test and Track
Statement space is a valuable resource. Bills aren't a marketing vehicle. They're sent to customers for one very narrow reason: to inform and collect.
So any on-statement real estate dedicated to ads should move the needle on sales.
Sure, adding Facebook followers is important. But does it matter enough to take away space that might otherwise be used for extra billing instructions? Does it bring in enough revenue to offset the customer service benefits of an on-statement FAQ?
Targeting gives you a better understanding of your customers – and the offers that they would find most relevant and attractive.
But you can't manage what you don't measure.
Tracking provides proof of ad effectiveness. And the tools to test and refine your marketing appeals for maximum ROI.
• Test
Testing on-bill ads might sound like a massive undertaking, but today's variable statement printing technology makes it fast and affordable to run simple marketing experiments. And because most statements are mailed to customers at regular intervals – every month, every quarter – it helps simplify tracking.
Consider running a test of different offers to the same demographic group to gauge which option provides the best return. Or adjust a single element on two ads with the same offer to split-test things like graphics, copy, or headline.
• Track
Ad-specific response channels or codes provide an easy way to drill-down TransPromo winners and losers. Adding a URL that redirects to a web landing page or a dedicated 800 number helps track response and conversion without adding another step – or cost – to the transaction process.
Step 3: Create an Affiliate Network
Using data to improve the relevancy and effectiveness of TransPromo advertising provides additional ROI that can be used to help subsidize the costs of statement printing and mailing activities.
But both those options involve some heavy lifting on your end – be it through data manipulation or ad experimentation.
Affiliate advertising, on the other hand, is passive income. You create an ad network by selling white space on your statement to related businesses, serve their marketing offers to relevant customers on recurring statements, and collect revenue.
But don't mistake turnkey for hands-off. Your affiliate advertising strategy should be planned carefully – with billing effectiveness in mind.
Remember: customer statements have a very narrow purpose. Sure, affiliate ads can help offset collection costs. But only if they don't interfere with your statements' ability to quickly collect from customers. That's where the real money comes from.
To make the most of an on-statement affiliate adverting program, make sure the ads you're serving customers are:
• Relevant
Affiliate ads that are a poor fit for customer demographics and buying behavior aren't good for anyone involved – you, your customers, or your advertisers.
If ads aren't helpful to customers, they're a waste of valuable on-statement real estate and a prime cause for complaints. That harms response and conversion – potentially alienating advertisers and lowering the amount of revenue you can collect.
Targeting doesn't have to be deep-dive to be effective. Segmenting customers by age, location, and purchase habits can lead to win-win ads that provide value to customers and drive extra revenue to your business and its affiliate advertisers.
• Non-Disruptive
It might be tempting to sell any available statement white space to generate more production-offsetting revenue from advertisers. But the best-performing bills are clean, clear, concise, and simple.
Clutter can disrupt statement readability – increasing payment errors and the time it takes customers to follow-up on billing cues. So don't go overboard. Best-practice examples of statements that feature affiliate marketing offers only use document real-estate that is truly inessential to revenue cycle operations.
Want to learn more about how TransPromo marketing offers can help cover the cost of statement processing? Simply contact Elite for help setting up a revenue-generating program for your business today.