11 Front-End Billing Tools that Add Revenue and Boost Patient Loyalty
March 10, 2014 •Brian Watson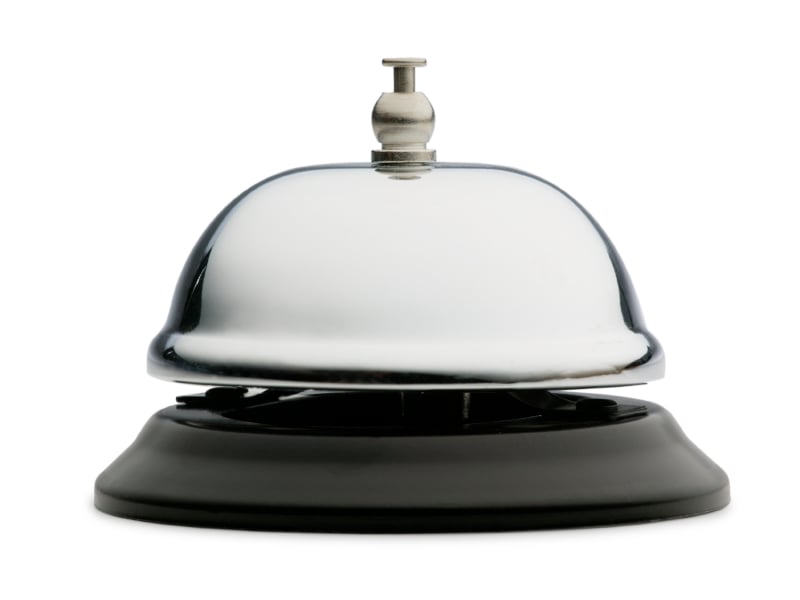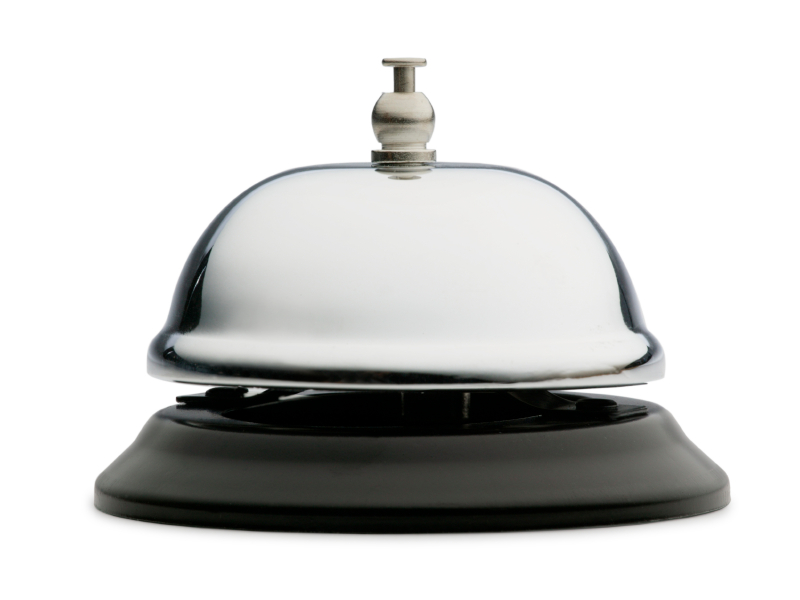 How important is the billing process to patient satisfaction and loyalty?
In a word: plenty.
There's a significant cause-and-effect relationship between confusing, inaccurate, frustrating billing and how patients view your organization and the quality of its care.
According to a 2013 TransUnion study, almost 70% of survey respondents who gave the highest rating to their quality of care also gave high marks to their billing and payment experiences, compared to only 24% who rated their care poorly
In the first part of this series investigating the connection between healthcare billing and patient satisfaction, we examined the role of patient statements – specifically how patient perception suffers when providers offer ineffective financial correspondence.
But patient statement processing is just one small part of a highly complex revenue cycle. Registration, eligibility verification, claim submission, denial management – there's a whole lot of work that has to be done before a patient even receives a statement. So any discussion of patient billing quality that doesn't also consider front-end revenue cycle practices is only scratching the proverbial surface.
Especially because changes in the healthcare marketplace have caused a steady evolution in patient billing practices – from a model that focused almost exclusively on deferred collections, to one where financial particulars are increasingly handled at the front-end of the revenue cycle.
The High-Deductible Dilemma
Patients have long been isolated by the true costs of care, with private insurers and government health entities shouldering most of expense.
However, that's steadily changing. Facing escalating insurance premiums (up 80% since 2003) and an economy still in the midst of gradual recovery, employers are moving an increasing portion of healthcare costs to patients through high-deductible, consumer-driven health plans.
The number of workers covered by high-deductible plans has quadrupled since 2007, from 5% to 20%. Similarly, employees' contribution to family insurance coverage has increased 89% over the past ten years.
That change is affecting both patients and providers alike.
Facing higher out-of-pocket healthcare costs, there's now a greater incentive for patients to shop around for the best deal – comparing factors like quality scores, patient reviews, and cost information to make the most informed decision possible.
That hinges on transparency – patients being able to easily find out there available options prior to treatment. To meet the demand, CMS released cost information for 100 common inpatient and 30 outpatient procedures in 2013. And many hospitals are following suite – publishing charges to meet state regulations or to stay in front of the trend.
For providers, it's motivating an increase in front-end financial activities.
Sure, a big part of that is collecting payment (or at least a portion of it) up front, before it can become bad debt. But it also includes practices like offering free financial outreach and education during scheduling or prior to discharge. And identifying at-risk patients early-on so that financial tools – counseling, payment plans, charity care – can be used to reduce write-offs and limit patient sticker-shock over what they owe out-of-pocket.
Focusing on the Front-End
Because of the complexities involved in the billing process, many providers don't feel comfortable engaging in financial discussions with patients during the front-end of treatment.
That's a missed opportunity – both to increase patient collections and bolster satisfaction levels.
The financial benefits are easy to understand. The sooner you collect from patients the less you have to worry about the effectiveness of your patient statements or the balance sheet issues caused by late payments or bad debt.
But front-end engagement is no less important from a patient satisfaction standpoint because it gives providers a perfect opportunity to manage financial expectations prior to treatment. Furthermore, it can help providers move from "biller" to "patient advocate" – a difference that can make a huge difference in satisfaction metrics.
Taking the lead in educating patients about the financial details of their treatment, before they see a physician, serves two benefits – both of which affect patient satisfaction.
One, by being open and transparent about the cost of care, you avoid the anger and bitterness patients feel when they receive a bill and realize that they're responsible for an unexpected financial obligation that no one took the time to explain to them before treatment.
Second, it positions you as more than just a treatment provider. Healthcare is a very specialized transaction. And while most patients have some form of insurance coverage, many lack a strong understanding of how their plan works.
Proactiveness in helping patients understand their coverage and out-of-pocket costs, positions you as a trusted advisor – someone working on their behalf to ensure they receive the care they need and can handle the financial obligation that goes along with it.
It's no surprise that research shows high-performing providers are more likely than others to prioritize improvements in front-end areas like financial counseling, registration, and admittance. Common front-end financial tools used by high-performing facilities include:
• Eligibility software that links a hospital to payer databases for real-time verification of patient insurance information.
• Estimation tools that use charge data and patient insurance coverage/deductible status to deliver a pre-treatment estimate – through an online billing and payment portal, in-person, by mail, or over the phone – of the patient's out-of-pocket costs.
• Charity and propensity scoring to identify patients early-on that may need additional financial counseling or specialized payment arrangements.
• Making financial educational resources and proactive counseling services available to all patients – especially those that have propensity risk factors.
• Supporting patient billing initiatives with simple, easy-to-understand educational materials – whether online or in print – including Frequently Asked Questions, charge or cost information for selected procedures, and commonly accepted insurance.
• Asking patients to provide payment at the point-of-treatment. Real-time eligibility and estimation tools have enabled providers to be much more proactive in requesting front-end co-pays from patients.
• For patients with specialized health savings accounts or credit arrangements, recommend recurring payment plans that feature automatic payment distributions. The benefit is two-fold: it ensures prompt payment and – when connected to an online billing and payment application – can eliminate the fees associated with statement print and mail.
• For common services with predictable costs, encourage patients with the ability to pay all or a significant part of their out-of-pocket costs before discharge by offering a compelling incentive – like a 10-20% prompt pay discount redeemable by the patient up to several days post-discharge.
• Make online billing and payment signup a standard part of your pre-registration practices. EBPP has clear speed and cost benefits over paper statement printing and mailing. But convincing patients to enroll can be a long and expensive process. Pushing sign-up during enrollment is an affordable, low-impact way workaround for that problem.
• The more access patients have to your business office the better. That includes traditional methods like phone- and email-based support and emerging options, like virtual online chat and secure, trackable messaging tools hosted in your online billing and payment portal.
• Give patients payment flexibility. Post-treatment statement print and mail isn't going away any time soon. But, given today's increasingly front-end revenue cycle, paper alone isn't good enough. Best-practice providers provide patients with plenty of options – not just paper, but also point-of-service, EBPP, mobile, and IVR phone-based payment as well.
Moving post-discharge revenue cycle activities to the front of the treatment process takes a significant investment of time and resources. But the payoff – both in terms of self-pay revenue collection and patient satisfaction – is well worth the effort.
What strategies is your organization implementing to improve its front-end patient financial practices?