3 Crowd-Pleasing Online Payment Tools that Speed Revenue Collection
June 18, 2013 •Brian Watson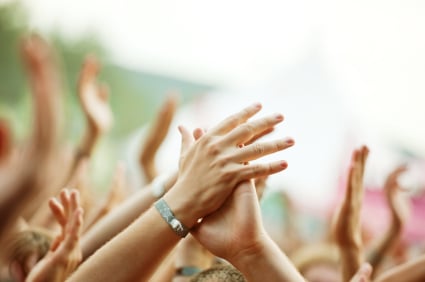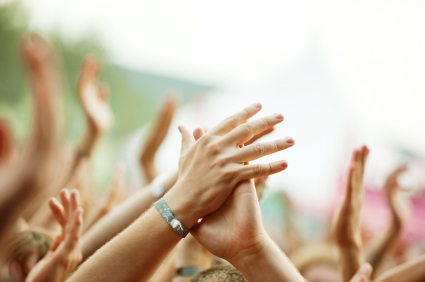 When it comes to your revenue cycle, there's no such thing as offering too many payment channels.
Some users skew traditional, leaning on tried-and-true channels like statement processing and mail-in payment. Others are firmly situated in the early-adopter camp, embracing new technology like mobile payment or EBPP.
Whatever your customers' payment predilection, it's a good idea to give them plenty of different ways to pay your business the money it's owed.
The same "logic of plenty" applies to each pay channel you offer. You wouldn't remove the payment stub on your paper statement just because there's also a phone number on it that customers can use to make a payment. Offering both a stub and a phone number increases the likelihood that that you'll be able to meet the payment needs of all your customers.
Responding to the specific demands of a divese audience is especially important when it comes to a payment channel like EBPP.
Although it may seem like it's been around forever, online billing and payment is still in its infancy as a technology. Sure, many people have used it for years and have achieved a certain comfort-level. But others are just starting out.
To maximize user acceptance of your portal and the number of online payments you receive, your approach needs to provide payment tools that offer flexibility and convenience to experienced users, while also making it easy for new customers to access your site and pay their bill. In other words: payment options, options, options.
In this post, I'll be featuring 3 online payment tools that will help you accelerate and enhance revenue collection by meeting the needs of both experienced and inexperienced EBPP users.
Payment without Enrollment
Think of Payment without Enrollment as EBPP-lite. It provides customers with a simple way to pay their bill online – without the bill presentment, payment history, account management, or customer service tools commonly offered by best-class online billing and payment systems.
In other words, it's simple online payment. No bells. No whistles. And no sign-up.
Customers access a stand-alone webpage where they fill-in account, personal and payment details before confirming the transaction. There's no need for customers to create an EBPP user profile or manage additional username and password information.
That simple, no-frills approach is something that appeals to customers and billers alike.
• Customers can save time with a simple payment process (often as brief as 1-2 screens) that doesn't require additional registration and account creation tasks.
• It reduces the number of online usernames/passwords that customers have to track.
• And saves them money by reducing postage needed to remit a payment using the USPS.
• It's a simple, low-cost online billing tool. With Payment without Enrollment, billers don't have to upload any customer data ahead of time. Information is supplied by users during the payment process. That allows smaller billers - or those that don't have the ability to create or transfer batch files – a low-cost way to benefit from the speed and automation of online payment.
Enrolled Payments
Enrolled Payments are one-time payments that require your customers to create an online account to access their personal billing details and complete transactions. And it's also the bread-and-butter pay option for most EBPP platforms.
The idea is pretty much the same as Payment without Enrollment – the customer receives a billing notification (via mail, phone or email) and authorizes payment online. But the execution is slightly different.
While Payment without Enrollment makes it simple for users to pay a bill, it also limits convenience, flexibility and control. Without sign-up or log-in, there's no way for customers to check their personal payment history. Or save a funding source for fast, hassle-free payment. Or edit a scheduled transaction.
Enrolled Payments don't have the same access-to-customer-data limitations. By requiring customer log-in, it opens up a whole new world of bill presentment features and balance payment options.
• Customers can schedule when their payment is posted, providing additional control that your users need to accurately forecast their individual or household budgets.
• They also receive the flexibility to choose a different payment method for each payment that is processed.
• Same-day expedited payments allow customers to make "emergency" payments on a balance due to avoid late fees and penalties.
• One-time payments can be cancelled or edited by the user up to the time the payment is scheduled to be processed. This gives customers the ability to accelerate or delay the payment date to avoid overdrafts or other bank account penalties.
• Customers can access saved payment profile information and refer back to online statements and their personal payment history to answer questions or solve issues.
• Enrolled payments leave a billing and payment trail that makes it easy for your customer service staff to quickly troubleshoot billing questions or issues.
Recurring Payments
Recurring Payments are actually a lot like Enrolled Payments.
They both require your customers to have an active, enrolled EBPP account. They both leave an electronic payment trail that users can review as needed. And they both can pull from customers' saved payment profiles.
The principle difference is automation.
Recurring payments allow customers to establish an automatic payment arrangement that can be used to either pay down an existing balance in increments over a pre-defined period or to auto-withdrawal funds from a selected payment profile each month when a new balance is due.
And with automation comes speed and simplicity.
As a bill paying consumer, there have probably times when an outstanding bill slipped under your financial radar. I know it's something that I've struggled with from time to time – particularly when there's a lot of stuff on my plate.
Automatic payments remove that burden from your customers. They can literally set the parameters of a recurring payment arrangement and forget about it entirely. The payment is scheduled, processed and posted automatically. And the end result is tracked as a completed payment in your online billing and payment application – where it can be accessed as need.
Recurring Payments are the final piece of a successful online payments platform – providing customers with a fast, convenient and accurate way to pay off one-time or regularly occurring transactions.
• Recurring Payments provide a simple, hands-off payment process: customers set payment details and funds are automatically withdrawn when specified.
• Customers can use recurring payments to automatically pay down one-time debt – like medical bills - over a pre-defined period.
• Or to automatically pay off recurring charges – like monthly rent, credit card or utility bills.
• Automated payments help customers from racking up late fees, experiencing service outages or dinging their credit score.
• Recurring Payment plans are a structured arrangement, but details can easily be customized by users. Customers can set specifics like payment start date, amount and frequency to fit their needs. And change payment terms or adjust the funding source on-the-fly as needed.
• Automatic payment options work hand-in-hand with your financing plans – allowing your customers to set online payment terms (that fit your pre-defined financial rules) and automatically pay down their outstanding balance over time.
What online payment options do you offer your customers?
Learn more about the best-class tools that drive customer EBPP acceptance by downloading our lastest free online billing and payment whitepaper.