5 Must-Have Statement Presentment and Payment Channels
June 7, 2013 •Brian Watson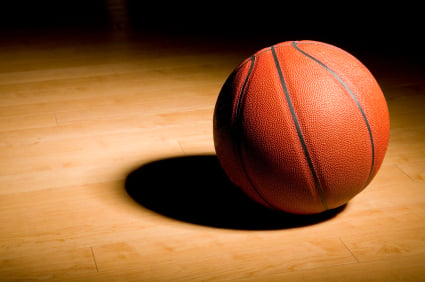 Heat, Spurs, the Finals. For the uninitiated, that random jumble of words might not mean much.
But to hardcore basketball fans like me? Manna from heaven; a particularly tasty NBA Finals matchup pitting two championship caliber teams - the Miami Heat (last year's champs) and the San Antonio Spurs (a four-time title winner). In the words of renowned sportsman Bart Scott… can't wait.
And while both of those sides have their fair share of stars, you don't get to the precipice of NBA glory without the glue guys: screeners, rebounders, gritty vets, even animated, towel-waiving benchwarmers.
In other words, both the Heat and Spurs are true personification of the word team: 13 guys coming together in the pursuit a single championship goal.
In a lot of ways, that's not too far off from today's highest-performing revenue cycles, where payment channel integration is the name of the game. Gone are the days when you could offer customers statement print and mail and maybe an in-person payment option and realistically consider your billing and payment approach best-class.
Today's consumers are comfortable paying bills in a bunch of different ways: by mail, in person, online, over the phone, and even from their mobile devices. Each of these channels has distinct strengths and weaknesses. Some are blazingly fast but audience-challenged. Others are tried-and-true but lack the automation of today's cutting-edge solutions.
But taken together? They make one killer revenue cycle: speeding delivery and payment, reducing customer service costs, and delighting your customers with options, options, options.
Is your billing and payment channel lineup championship-caliber? Read on for the 5 revenue channels that every best-class revenue cycle should offer customers.
Statement Print and Mail
Statement processing is solid, dependable and steady. A harden vet. The revenue cycle equivalent of a basketball player like Tim Duncan.
No, it's not flashy. And nothing about printing and mailing statements is likely to be considered cutting-edge any time soon. All the same, it's still a great foundation for your customer billing and payment system.
Just what makes statement print and mail an indispensible part of any killer revenue cycle toolset?
• Familiarity - People understand billing statements delivered by mail. After all, most of them have received hundreds or more in their lifetime - as a consumer, or a patient, or a donor. So there's no need for training or to support paper statement processing with marketing campaigns (and dollars).
• Built-in Audience - Despite the momentum of revenue cycle tools like online billing and payment, many consumers still simply prefer to receive a paper statement. Convincing these consumers to use another payment channel can be tricky (not to mention costly). And there can be a steep, disruptive learning curve involved with getting less tech-savvy customers up to speed on a new technology.
• Variable Cost - Unlike many of the newer billing technologies – where there are often hefty up-front setup costs to consider - statement processing overhead is purely variable: you're only charged when a statement is printed and processed.
In-Person Payment
Don't call it a comeback. Sure, point-of-service payment is a grizzled veteran. (Actually pretty much the original vet when it comes to paying for products and services.)
But for some billers (healthcare providers in particular), it's a channel that's never been more important.
The NBA comparison? I see Tracy McGrady – a 16 year pro who's used a change of scenery and some new tricks to launch a successful late-career resurgence.
Point-of-service payment can thank online technology for its re-emergence. It's now faster, easier and more cost-effective for providers to verify insurance coverage and estimate costs. So – for many non-emergency procedures – patients can be presented with co-pay and co-insurance obligations alongside an amount due at the time of service.
What makes point-of-service an indispensible revenue channel?
• Improves A/R - Moving payment to the front of the revenue cycle reduces the time that a patient's balance must spend in the billing phase of the revenue cycle. And that boosts A/R performance.
• Reduces Costs - Up-front collections means less billing follow-up (and fewer follow-up costs).
• Lowers Bad Debt - Along those lines, getting patients to pay a portion of what they owe up-front helps lessen providers' bad debt burden. That's a very good thing for hospitals, which faced an estimated $41.1 billion in uncompensated care in 2011 (according to data from the American Hospital Association).
IVR Voice Payment
A classic "glue technology", IVR is most valuable when it's a part of an integrated revenue cycle strategy. Like supporting paper statement processing or mobile billing alerts as a convenient, flexible back-end payment channel. Or as a way to efficiently manage in-bound payment phone calls from customers to your business office.
A "glue technology" deserves a "glue guy" comparison; a consummate teammate - like Shane Battier. And just as Battier has anchored several championship contenders, IVR is the unsung hero of many a high-performing revenue cycle.
What does IVR bring to the table?
• Always Available - Your business office probably isn't open 24-hours a day. For most of us, that's a cost that's too much to bear. But with IVR, you can always provide customers a fast, simple, convenient way for them to pay their bill by phone.
• Reduces Payment Errors - Human error is inevitable. And costly: in the case of balance payment, it can lead to errors and exceptions that delay revenue collection and drive up administrative expense. IVR provides automatic transcription and processing that keep payment errors to a minimum.
• Lowers Collection Costs - Service calls cost, on average, about $7.50 per call, according Emily Yellin, author of "Your Call Is (Not That) Important to Us". That can add up quickly when you're accepting hundreds of payments over the phone each day. IVR automates the process – enabling you to save money and your staff to save time.
Online Billing and Payment
Online billing and payment is the rising star – wowing with impressive tools and a brief-but-striking track record of success.
Think LeBron James, who at the ripe old age of 28 has already won an NBA championship, been voted MVP 4 times, and still might not have reached his ceiling as a player.
That's a pretty apt analogy for EBPP. Sure, it's impressive now: helping billers enhance and accelerate revenue collection, cut billing costs, reduce bad debt, and improve customer service efficiency. But think of what's still out there on the horizon, when user acceptance soars into the 70-80% range.
That's when we'll see the real benefits of EBPP – a fast, efficient, user-friendly billing approach that makes it easy for your customers to pay their bill, and for you to collect their payment.
What puts EBPP in the revenue cycle starting lineup?
• Speed - With EBPP, there are no production delays and no USPS slow-downs. Billing information is automatically and seamlessly updated in your customers' online accounts when a file is processed. And it's nearly as fast and easy for customers to make a payment and for you to process and post the funds to your bank account.
• Efficiency - Without printing, processing, postage and return mail costs, online billing and payment tends to be much more affordable than its traditional paper counterpart. And the cost advantage tilts even more in EBPP's favor as its audience grows.
• Customers Love It - Online billing and payment provides customers with anytime, anywhere convenience and more control over their billing and payment preferences and alerts. No hassles with buying stamps or mailing payment? That's just more icing on the cake.
Mobile Billing and Payment
Mobile billing and payment is a new, exciting revenue cycle technology with a potential that's seemingly limitless.
After all, smartphone use is exploding – according to Pew Internet, over half of the mobile phones owned by adult Americans are of the smartphone variety. And with consumers using those devices more and more regularity – to check email, access the Internet, or use apps to help manage their lives – it's not hard envisioning mobile playing a huge billing and payment role in the near future.
That makes it an easy comparison to a hot-shot rising star, like second year pro and Spurs starter Kawhi Leonard.
What has mobile billing and payment done to capture the attention of billers everywhere?
• Accessibility - Let's face it: Americans are seriously enthralled by mobile phones. Pew also reports total ownership is up to 91% of the adult population, and two-thirds admit to sleeping with their devices. Mobile billing capitalizes on that obsession: delivering instant mobile alerts anywhere your customers might be.
• Simplicity - Mobile billing apps provide a stripped-down version of full EBPP portals – keeping payment options limited so that payment is fast, simple and customer-friendly.
What revenue cycle channels are you currently using? Do you plan to add additional options soon?
Ready to add a new channel to your revenue cycle lineup? Contact the experts at Elite for a billing and payment channel analysis today.