A Simple Guide to IVR Billing and Payment
March 9, 2013 •Brian Watson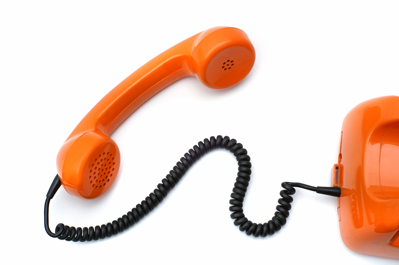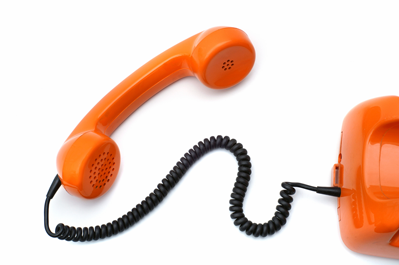 IVR, or Interactive Voice Response, has been making big waves in billing circles lately.
A phone-based technology that enables computers to interpret and collect information from people through voice and key-tones, IVR isn't exactly a new idea for seasoned billers.
But it's gotten a serious facelift in recent years.
Today's voice response solutions are cheaper, easier to deploy and much more useful from a billing and payment standpoint. Sure the technology is better. Voice recognition software has improved by leaps and bounds. And computers processors get faster all the time. That obviously helps.
But - at least from a billing perspective – even more important is the integration of collection-specific tools: mobile-friendly payment options, automated revenue processing and posting, and payment exception management. That sort of stuff.
So don't call it a comeback; think of it as more of a reinterpretation.
How can you use IVR to help improve revenue cycle operations? So glad you asked! Let me write a blog post to explain.
What Is IVR and How Is It Used?
Okay, slight false start. But it's only for a few paragraphs, I promise.
Before I delve into the best ways to use IVR for collection, it's probably a good idea that we're all on the same page about just how IVR works. So let's start by briefly taking a look at the 3 most common kinds of IVR-enabled billing and payment systems.
Inbound Payment Processing
Inbound IVR works like this: customers call into a specialized bill payment phone number and are taken step-by-step through a fast, simple, voice-based payment system.
Credit card or ACH payment information is then automatically delivered to your legacy system or a payment gateway for simple processing and posting. And all transaction data is stored for easy retrieval and analysis.
Outbound Notification and IVR Payment
Outbound notification adds a new wrinkle to the options offered by traditional call-in IVR systems.
Payment reminders or collection calls are placed to your customers using an automated system that's intelligent enough to recognize if a call was answered by a person, via voice mail or an answering machine, or not picked up at all.
Included in the message is a self-service payment option – either IVR, SMS text message (that transfers funds from a pre-established funding source) or a smartphone-specific online billing and payment platform.
Outbound Text Notification and IVR Payment
The newest billing and payment application of IVR technology, text notification systems work like outbound phone systems – only with an SMS message as the delivery method.
How IVR Can Improve Billing and Payment Effectiveness
Now that we've established what IVR-enabled billing and payment options are available, it's time to get down to brass tacks. How can you go about using IVR technology to improve the effectiveness of your revenue cycle?
1. To Reduce Collection Costs
Online or offline, brick-and-mortar or virtual office, customer service call centers are a necessary cost of doing business. Your customers need to be able to quickly get in touch with you to ask questions, make payments or resolve issues.
But they're also not exactly cheap. On average, customer service calls take nearly 8 minutes to complete. At a cost of about $7.50 per call, according Emily Yellin, author of "Your Call Is (Not That) Important to Us".
On the other hand, she reports that automated service calls cost only $0.35 per call on average. And that's a major part of the appeal of using IVR to collect payment from clients.
It dramatically reduces the number of calls your staff handles, lowering collection costs and service overhead and freeing up employees to handle other important tasks.
And while automated voice systems might not be the best choice for complex service tasks like answering billing questions or troubleshooting problems, payment calls are simple and focused on a single outcome: collecting from clients. In other words, IVR is a really solid fit for that kind of inbound call.
2. To Give Customers More Billing and Payment Flexibility
To keep costs in line, many customer service centers keep fairly traditional business hours. But that can be a problem for customers that work at non-traditional times or keep a non-traditional schedule.
Some customers might want to pay their bill at 11 on a Sunday evening. While others fancy 6 AM on a Wednesday morning. Viva variety. And if your service center is closed when they call in ready with payment, that's a lost opportunity to collect the outstanding revenue that you're owed.
Automated IVR payment systems are a smart, efficient work-around.
Instead of lengthening service hours or adding another shift, IVR can be used to affordably provide the kind of always-on flexibility that enables customers to quickly make a payment over the phone - whether they call after hours or during peak business times.
And because IVR is automated, customers avoid lengthy wait times while queuing up for the next available service representative. No on-hold messages that badly estimate wait time. No soft-rock muzak. Customers go right into a simple payment system that saves time and helps bolster their satisfaction with the billing process.
3. To Automate Payment Collection
Payment processing and posting is a painstaking, time-consuming activity that saps the productivity of your business office staff.
Worse yet, manual processing errors can lead to expensive payment exceptions. An estimated 130 million payments each year require exception handling. And that costs the billing industry in a big way – to the tune of three-quarters of a billion dollars.
Exceptions require manual resolution from your staff, increasing collection costs and diverting employee productivity from other key account management tasks.
More importantly, exceptions cause payment delays that that bog down the revenue cycle - sometimes resulting in late fees or even service outages that jeopardize customer satisfaction and retention.
That's why so many companies are embracing revenue cycle automation. IVR - like online and mobile payment – automatically captures and processes payment information for fast, efficient clearing, archiving and reporting.
Even better, IVR automation provides access to smart payment information verification and fraud-prevention tools that help manage and correct costly exceptions before they affect your balance sheet.
4. To Embrace Mobile Billing and Payment
According to the latest figures from the Pew Internet & American Life Project, a whopping 87% of American adults own a mobile phone. And nearly half have a mobile device with smartphone capabilities.
New IVR technology takes advantage of those near-pervasive ownership figures by integrating voice-based outbound billing with inbound mobile- and smartphone-based payment.
Because so many people are so closely attached to their phone – the 2013 Time Mobility Report found that one in four people check their phones every half-hour – mobile billing has a unique ability to reach customers anywhere, at any time.
And payment is incredibly simple: either one-click authorization or through a streamlined EBPP website.
So your customers get a self-service payment option that fits their on-the-go, mobile-infused lifestyle. And you get lower billing costs, faster payment and the benefits of automated processing. In other words, it's the perfect billing medium for today's massively mobile world.
Are you using IVR for your revenue cycle yet?
Learn more about how IVR billing and payment tools can streamline billing practices and boost the productivity of your revenue cycle. Sign-up for a free consultation today!