The Platform for Payments: EBPP's Role in Revenue Channel Management
October 20, 2012 •Brian Watson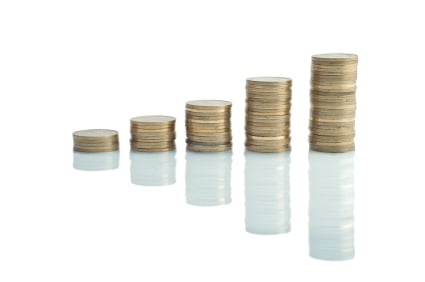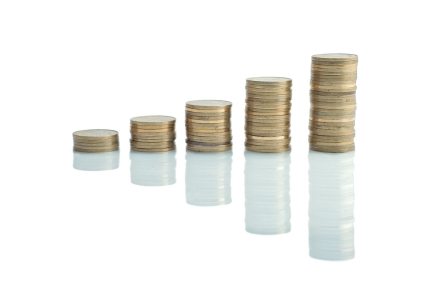 When it comes to revenue collection, there's no such thing as too many payment channels.
Collecting the self-pay revenue that you're owed – quickly and efficiently – is a fundamental part of your business model. And more-than-critical to the overall financial health of your bottom line.
To ensure that you're collecting as much revenue as possible, your pay options should be plentiful. Fortunately, revenue cycle professionals have been proactive in that area: rolling out simple, effective billing models that give patients plenty of choice in the matter.
From the traditional (paper delivery and phone-based voice pay) to the cutting-edge (web-enabled collection channel like EBPP and mobile payment), today's healthcare revenue model is equipped to meet the needs of patients all along the tech-confidence spectrum: tried-and-true, ink-on-paper traditionalists through web-savvy early adopters.
Mastering the Multi-Channel Challenge
But that's not to say a multi-channel approach to revenue collection isn't without built-in challenges.
For one, integration isn't easy. When your message and branding isn't consistent - or channel promotion is lacking - patient adoption suffers, hamstringing application ROI and wasting resources.
And juggling channel platforms can be tricky and time-consuming for your staff. Pay tools that are adding redundancy to everyday billing and collection tasks and eating into your staff's productivity aren't exactly helping save time and money.
Channels need to be looped together and feed into each other to work effectively. That goes for patient-facing and back-end elements in equal measure.
In short: a multi-pay approach to revenue collection? That's good. Really good. It helps deliver more payments, faster collection, and satisfied patients. Channels that act as independent fiefdoms? Not so much. They can disrupt workflow and add force your staff to master several independent software applications and reconciliation methods.
EBPP to the Rescue
But have no fear: reconciling the benefits of a multi-channel payment approach with its inherent headaches is as easy as putting everything under one umbrella.
And one benefit of today's best-practice online billing and payment solutions is their capacity to handle all aspects of pay channel management. As a single-platform revenue management tool, EBPP solutions can help automate workflow, reduce task duplication, ensure brand consistency, and enable payment tracking from just one place.
Read on to learn how eStatement solutions are built to handle the challenges of today's payment channels.
Channel 1: Point-of-Service Collection. Point-of-service collection is really important in today's healthcare environment, where patients are being asked to shoulder a heavier load of self-pay costs. And online billing and payment platforms help simplify the process.
How? Payments are accepted directly into the application and automatically posted into your legacy application, eliminating manual pay processing tasks. Reporting is provided on a single dashboard for easy tracking, auditing, and management. And additional online cost estimation and balance discounting tools help your front office staff provide patients with an accurate representation of what they owe for their treatment – without a lot of additional work.
Channel 2: Mail-In Payment. What's the connection between printed, mail-in payment stubs and eStatement applications? Faster payment capture and processing. Similar to point-of-service payment collection, mail-in payments can be accepted into an EBPP platform by your service staff to enable simple, automated posting and reconciliation. And all payment information funnels into the same single dashboard: providing a centralized place for your accounting staff to control patient payments, track revenue collection, and run info-rich, drill-down reports.
Channel 3: IVR Payment. Interactive Voice Response is web-enabled voice technology that allows patients to make payments from their phone at any time. It's good for patients precisely because it's anytime/anywhere (within phone reception, of course). They can receive automated voice notification (and the ability to authorize payment with a single key) when a balance is due. Skip the time it takes to queue-up waiting to speak to a member of your patient support staff. And easily make a payment after-hours when your billing office is closed for business.
It's good for you because it automates posting and reconciliation: payment data is captured by the IVR application, which produces activity, posting, and return information that seamlessly integrates with your accounting system. And online billing and payment technology can help manage the whole thing. For example, payment information can be set to automatically route to the online dashboard so that – once again - all transactions can easily be accessed online.
Channel 4: Online Bill Pay. EBPP's impact on online bill payment is pretty intuitive. After all, it's right there in the name. Patients log-on. View their statement. Make a payment. And it's all automated.
That reduces manual payment processing tasks, customer support calls, and patient collection costs. And gives you the tools to track and control the entire process, from start to finish.
eStatement technology is more than just a fast, efficient payment channel. It's also infused with the service-side tools to help practices better streamline and manage the entire self-pay collection process, eliminating inefficient manual practices and giving you vital visibility into the sum of all your payment data. Ready to learn what else it can do for you? Click here to download our free whitepaper The New Rules of Patient EBPP.
Do you use multiple payment channels to collect from patients? How do you manage the process?