Which EBPP Model Is Right for You?
September 14, 2012 •Brian Watson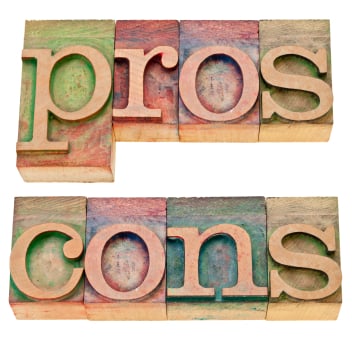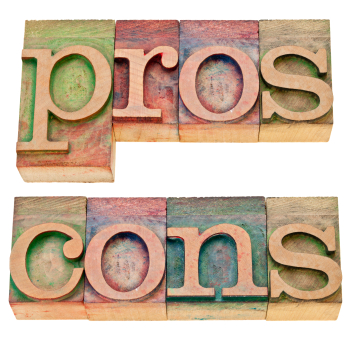 It's not an exaggeration to say that electronic bill presentment and payment is the future of patient billing.
Although traditional paper statement processing are still popular with patients, the tide is gradually beginning to turn towards online billing and payment.
For example, Fiserv's 2010 Consumer Billing and Payment Trends study reports that nearly 45% of all bills are now paid online. That's a stark increase over the 12% that reported making an online payment in 2000. And with more consumers than ever before banking online (80% of total households), using electronic checks (74% of all checks), and even making payments via smartphones and mobile devices, adoption forecasts for EBPP tend to be particularly rosy for good reason.
After all, as durable and reliable as paper statement delivery has been over the years, EBPP simply has built in speed, efficiency, and service advantages that the more traditional channel can't match. That includes statement upload and balance payment in seconds. Elimination of print, processing, and delivery overhead. And an inclusive, progressive self-service payment option that enables patients to save on stamps, reduce payment hassles, and exercise much more control over the billing process.
Getting the Right Fit: Choosing a Solution That Works For Your
Given that EBPP is both popular with patients and infused with revenue cycle efficiencies, chances are it probably occupies a prominent place on your revenue cycle wish list. So what do you need to consider before buying and implementing a solution?
Well, there are plenty of variations on the eStatements theme out there on the market. And, in terms of complexity and delivery medium, they tend to have some pretty significant pluses and minuses to weigh against your organization's size, technology budget, IT department, and patient profile. In this blog post, I'll be diving-deep on the pros and cons of the top 3 EBPP models to help give you a good head-start on your way to a smart, data-backed purchase decision.
• Option 1: EBPP Portal
The Overview: In exchange for patient enrollment/registration, EBPP portals offer a host of transaction and account management tools that go beyond simple balance presentment and payment. With full portals, patients can view past bills/transaction histories, check payments made and pending, enroll in payment plans and set recurring payments, adjust account information, and communicate online with your service staff. In addition, they offer more in-depth billing information and instructions than other payment options, and typically come equipped with a customer service dashboard that streamlines common patient accounting tasks.
The Pros:
• More billing and payment control, including a payment history, savable payment profile information, and the ability to enroll in payment programs, schedule recurring payments, and check (and revise) pending transactions.
• Provides 24/7 online access to transaction information, enabling patients to view electronic copies of statements and billing documents identical to your offline equivalents.
• Self-service account management tools give patients the control to update things like profile and insurance information. And that, in turn, helps streamline legacy system data entry for your service staff.
• Patients get access to valuable customer-service tools, like trackable, HIPAA-approved online discussion with your service staff and treatment cost estimation.
• Provides an information-rich payment environment: patients can request itemized statements, view FAQs, ask questions online, and access detailed billing and payment instructions.
• Built-in service dashboards offer handy customer service tools, including trackable online support, cost estimation, eligibility verification, payment plan administration, and full portal reporting.
The Cons:
• The registration process can distract patients who just want to make a quick one-time payment.
• Full EBPP portals are generally more costly than online quick-payment applications.
• Requires a higher click-to-payment ratio than other options, potentially increasing user bounce rate.
Option 2: Quick-Payment Application
The Overview: Quick-payment applications do pretty much just what the name implies: patients enter a secure billing website by providing specific on-statement information (e.g. account number and zip code), then fill in email and credit/debit card or ACH information to pay. It's that simple and no-frills. A payment can be made in minutes, after which an email is sent to the patient to confirm the transaction.
The Pros:
• Simple, hassle-free site entry: no enrollment is necessary, just a few choice bits of on-statement information to start the process.
• Provides no-frills balance payment. Because there are no additional bells-and-whistles, patients aren't distracted from their payment objective.
• Works in conjunction with statements, easing EBPP usage by slower-adopting patients.
• More affordable than other eStatement options. Quick-payment applications are bare-bones by design, enabling fast setup and less overhead than other solutions.
The Cons:
• Doesn't use a full assortment best-class online payment tools, including pay history, recurring payment setup, or payment plan enrollment.
• Doesn't offer online statement presentment or a repository of past billing documents.
• Skimps on the patient self-service tools. The stripped down setup doesn't allow for things like patient account and insurance updates, treatment cost estimation, and an online customer service messaging system.
•Lacks a dedicated patient service dashboard, limiting process automation and online help.
Option 3: Email-Based Billing Application
The Overview: Email-based billing applications forego billing portals entirely. Instead, they use an email delivery system that enables patients to securely view their statements and make a payment directly from their email account. It works like this: an electronic bill is attached to an email as an encrypted document and sent to the patient. To unlock the statement, the patient answers several pre-defined secret security questions. After decryption, the patient uses secure forms on the statement to make a payment.
The Pros:
• On-statement secret question decryption program enables easy application access and use.
•There's no need for a separate pay site: all statement presentment and payment actions can be completed from the patient's email.
• Provides a simpler, more streamlined payment process than with full EBPP. Like quick-payment applications, this option enables easy bill access and payment.
• Billing statements can be stored on the patient's computer for future reference.
The Cons:
• Even if they've never used your billing website before, the EBPP concept is at least familiar to patients. Email billing, on the other hand, is likely foreign to most consumers. The result is a technology that could prevent initial adoption and use.

• Lacks access to an online pay history or the ability to setup recurring payments, view and adjust pending payments, and enroll in your payment programs.
• Without an online portal, email-based billing foregoes value-boosting account management tools (i.e. treatment cost estimation, account updates, and a repository of past statements).
• Doesn't provide online issue resolution or a way to communicate with your patient service staff. And because it lacks a patient service dashboard, email-based billing has the same process automation shortcomings as quick-payment solutions.
• All branding, cross-promotional messaging, and billing instructions are confined to the emailed statement, limiting EBPP's built-in communications ability.
That's the nuts-and-bolts rundown. But making the right decision for your organization can get pretty complex. One solution may hit the mark. Or it could take a combination approach. If you have questions about what solution might work best for you, or how to go about developing and implementing a winning eStatement solution, we'd be happy to help. To get in touch, call 1.800.276.6456 or contact us online here.
Given these pluses and minuses, which eStatement option do you think would work best for your organization?