Easy Healthcare Channel Partnerships that Work: Why Every Revenue Cycle Company Needs Statement Print and Mail
September 28, 2016 •Brian Watson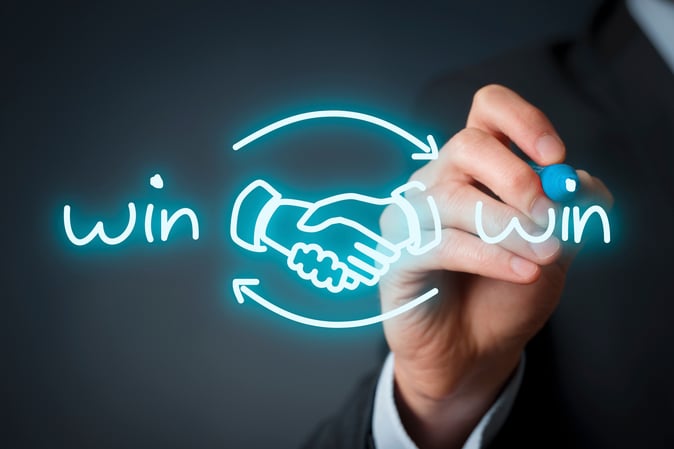 In today's healthcare marketplace, every dollar matters – for both providers and channel partners alike.
Rising costs and shrinking reimbursements have many hospitals and practices leaving no stone left unturned in a search for low-cost, high-efficacy revenue cycle tools that can help them collect more cash without using additional resources.
The average deductible hasskyrocketed since 2010, spurred by a rise in high deductible health plans and more employee cost sharing. Over the last five years alone, U.S. deductibles have increased by 67%, far outpacing gains in single premiums (24%), workers' wages (10%), and general inflation (9%) over that same period.
Not surprisingly, those conditions have also led to a double digit increase in self-pay collection since 2010. And a higher portion of revenue collected from self-pay sources has resulted in significant revenue leakage for many providers: up to 81% of self-pay responsibility goes uncollected, according to an Advisory Board Company study.
In other words, big, transformative changes are converging to create a perfect patient financial storm. And revenue cycles leaders are feeling the pressure of navigating very choppy waters.
But tighter margins don't exist in a provider-only vacuum.
In a classic case of water running downhill, many healthcare channel partners are now looking for easy-to-manage new sources of revenue to offset recent downward pressure on price from cost-conscious providers. In addition, there's growing pressure on channel partners to build a more robust product strategy – one that's built to withstand a fiercely competitive marketplace where product diversification and rigid, single-source contracts are becoming increasingly common.
For all those reasons, outsource statement print and mail is a true win-win scenario for both providers and channel partners – delivering measure revenue cycle improvement for healthcare organizations and a hassle-free new revenue stream for partners.
In the rest of this blog, I'll outline four reasons why offering your clients best-practice statement print and mail tools can be a very smart play.
Add an Ancillary Revenue Stream
For many providers, the recent growth in self-pay revenue is putting additional pressure on already tight margins – making it difficult for hospital and health systems to maximize the value of every dollar collected.
That tension often ends up trickling down to vendor partners, as providers become even more cost-conscious when evaluating bids or push for price concessions while negotiating contract extensions.
Adding a new revenue stream can help offset the downward pressure on price that many channel partners face. Most statement print and mail vendors offer the option for a channel partner to either resell their services – and collect a product mark-up – or participate in revenue-split whereby the channel partner receives a pre-arranged portion of net statement processing proceeds.
Either arrangement offers the potential for much-needed shot of ancillary revenue.
Statement processing provides a consistent, easy-to-forecast influx of cash each month. It's not one-time, unpredictable, or difficult to collect. Instead it's simply there, month after month, providing cash flow that can help smooth lulls in A/R or offset product R&D, marketing, and support costs.
Diversify for Competitive Advantage
Statement processing probably isn't the first thing on your list when it comes time to consider new products or business line extensions. Especially if you operate primarily in a cloud-based, software-as-a-service environment.
But as much as providers are embracing digital delivery channels, paper billing is still the elephant in the room: up to 70% of bill payments are made electronically, but just 23% of bills are digitally delivered. And the healthcare revenue cycle is even more digitally-challenged –just 10% of statements are received through e-channels like email or SMS text message.
Consider that the sweet sound of opportunity knocking.
Adding outsource statement print and mail to your billing toolset not only provides the benefit of a new ancillary revenue stream – without the burden of more overhead – it also creates additional stickiness that can strengthen and expand the scope of your revenue cycle relationships with clients.
That's especially important in today's marketplace, as more and more large service providers are expanding into new vertical categories in an effort to solidify their position as a one-stop-shop.
As the saying goes, the best defense is often a good offense. And being able to offer best-practice patient financial communication can go a long way towards keeping other vendors that also offer the service – and just may have an eye on your portfolio – from getting their foot in the door with clients.
More Revenue, No Extra Overhead
Outsourcing with an experienced statement print and mail vendor enables healthcare channel partners quickly increase cash flow without pulling resources from mission-critical activities.
Many of the product line extensions your company might consider pursuing will inevitably require infrastructure, fixed costs, or staff time and oversight. And even if you have the available resource to shoulder new product development and launch, complex learning curves and scale constraints typically make it difficult to reach a comfortable break-even point quickly.
That's not an issue with statement print and mail. Instead, outsource companies have the built-in infrastructure and economies of scale to deliver revenue to your bottom-line quickly and without additional overhead that dilutes margins.
Increase Satisfaction
There's an increasingly clear link between the quality of a provider's revenue cycle activities and patient satisfaction with the treatment process.
While concern for quality has traditionally been limited to a clinical setting, financial engagement is becoming a much more central part of the overall assessment patients make about a provider. And consumerism is accelerating that focus: patients are gaining more responsibility for the financial side of care and are starting to expect the same level of convenience they experience in other service settings.
As the handshake at the end of the patient-provider relationship, financial engagement has a unique opportunity to build on a successful encounter – or cause confusion and frustration that threatens long-term relationships.
One recent study found that only 15% of patients that gave less than satisfied scores to a hospital's billing process would recommend the provider to a friend. In comparison, 82% of respondents who rated their financial processes highly would recommend the hospital.
Given the substantial economic loss of alienating a patient – the average lifetime value of each patient is approximately $500,000, according to U.S. Census Bureau data – it's critical that providers deliver a high-quality financial experience that consistently exceeds patient expectations.
One low-cost way providers can move towards that goal is by implementing simple, effective statements that drive patient response.
Although it might seem like low hanging fruit when compared to transformative revenue cycle tools and tech, patients have historically respond strongly to high-quality bills. For example, nearly two-thirds of patients surveyed in a recent TransUnion study said that clear, easy-to-understand bills would have a positive impact on their decision to use a provider.
Partnering with a proven, best-class statement print and mail vendor can help channel partners go to market with a single-source billing and payment offering that helps provider accelerate revenue collection and improve the quality of patients' financial experience.
The Wrap-Up
By partnering with a best-practice outsource statement processing vendor, channel partners can help providers increase revenue cycle quality and efficiency – while also adding an ancillary revenue stream that protects against competitors and adds more stickiness to their current relationships.
Ready to learn more about how outsource statement processing can help your business increase cash flow? Click here for a deep-dive overview of Elite's balance sheet-friendly patient billing solutions for channel partners.