3 Simple Tools That Convince Patients to Use Your Payment Portal
August 27, 2014 •Brian Watson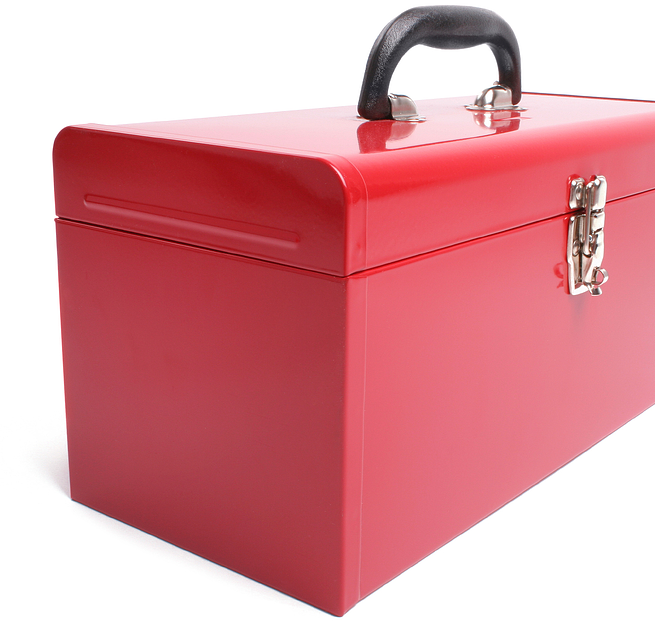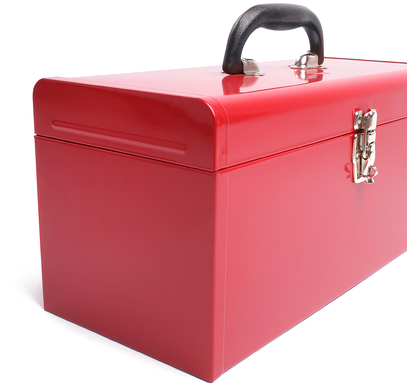 You never get the second chance to make a first impression.
For healthcare providers fighting for greater adoption of online billing and payment, that shopworn old adage might as well be a mantra. A rallying cry. A lens for analyzing usage, abandoned enrollments, or eStatement adoption.
Because patients are absolutely ruthless in their initial impressions of a healthcare provider's payment website.
If I want to use your portal, but aren't totally convinced it's secure? That's just another reason for me to pay my bill like I always have. If the registration process is frustrating, confusing, or takes way too long? Well then, I'll be mailing in my payment, thank you very much.
And if I just want to make a payment – not view my statement, not sign-up for a full portal, not review past transactions, just quickly pay my bill online – but that's something you don't offer? Yep, you might have guessed: my phone's right here and I'll just give your billing center a quick call. No big deal.
Except it is a big deal to your organization.
You've spent time and money getting your portal up off the ground so that it delivers ROI – stuff like convincing patients to pay online or reducing the cost of statement print and mail ops.
Why Is Healthcare EBPP Different?
Okay, so that question is kind of a red herring. Because – on a fundamental level at least – healthcare EBPP really shouldn't be any different. Is it easy to access and use? Does site design inspire trust? Those are best-practice traits for payment portals across the board – healthcare or otherwise.
But there is a difference. And it boils down to frequency – specifically how often a person intends to use online channels to do things like view a statement or pay their bill.
Unlike rent, utility, or telecommunications transactions - where a payment is due each month until an account is closed - healthcare billing is often irregular. Payments are only due when treatment is provided, after all.
And guess what? If I'm only getting a bill from you twice a year, and I really hate your portal, I'm just not going to use it. While I may not really like my cable company's payment site, if I'm going to receive paperless statements and pay online month after month, then I'd better suck it up and get used to it.
Not so for a healthcare provider I only receive a few bills from each year. In that scenario, the website needs to be simple to use and reward me with extra value for the time I spent signing-up.
And sure, extra value is probably the most important part of that equation. But if you don't pass the first usability test with flying colors, it's less likely that patients will ever make it to the point where they're won over by the usefulness of your online payment toolset.
So how do you absolutely nail the EBPP first impression? In the rest of this blog I'll share three traits shared by best-of-the-best billing and payment portals.
Simple Registration and Access
Application enrollment can be a significant barrier to EBPP adoption. Fight form fatigue and high registration bounce-rates by:
• Selling the benefits of online billing and payment on the sign-up page. Patients are more likely to sit through multiple forms if they know exactly what they they'll be getting in return (and that it's sufficiently valuable).
• Making all forms as simple as possible. That means eliminating all extra fields that don't provide absolutely essential information.
• Auto-filling fields from previously completed forms.
• Breaking down long sign-ups into multiple bite-sized, manageable forms or slicing, dicing, and spreading them out over several short pages.
• Enabling Single Sign-On (SSO) access, so that patients can navigate between your various online applications without the hassle of additional log-ins.
A Mobile-Friendly Site
How popular are mobile devices? By 2016, tablets will supplant laptops as the primary computing device for consumers. And web-enabled smartphones recently passed traditional cellular phones as the most used mobile phone type.
What's more, 90% of mobile users move between devices to accomplish their goals (including 46% of users that employ multiple devices to manage their finances).
Proactively respond to patients that use mobile devices to access your payment portal by:
• Using responsive web design to ensure it's optimized for a wide range of devices (from desktop computers to mobile phones) and keeps page re-sizing, panning, and scrolling to a minimum.
• Create key website elements with mobile users in mind. That means imple navigation, finger-friendly links and buttons, and mobile-optimized forms.
• Use mobile detection so that the smartphone-appropriate version of your portal is automatically pulled up for mobile users.
• Emphasize balance information and mobile payment tools with an easy-to-identify-and-read account summary and attention-grabbing pay button.
• To ensure security, require password confirmation and device authentication for patients accessing an account from an unrecognized device.
Payment without Enrollment
For healthcare EBPP, offering a payment without enrollment option is perhaps the single most important factor in patient adoption. Becausse treatment is highly variable, some patients might go years without visiting your facility. For them, a quick payment option makes the most sense.
• Present and summarize both payment options side-by-side on your website so that patients can pick the option that best suits their preferences.
• Use simple, hassle-free site entry that only requires on-statement information (like account number and ZIP code) to start the payment process.
• Quick payment sites are all about, well, payment. Don't distract patients from their objective: present only the amount due, the transaction due date, pay instructions, and a link to your payment capture form.
• Go for maximum speed and simplicity: incorporate patient demographic and billing information from your statement file (like patient name, address, phone, and balance due) to auto-fill common payment form fields.
• Send an email receipt to the patient's authorized account to verify payment and provide follow-up customer service information (in case a post-pay issue/question arises).