4 Billing and Payment Takeaways from the Latest USPS Postage Increase
January 28, 2014 •Brian Watson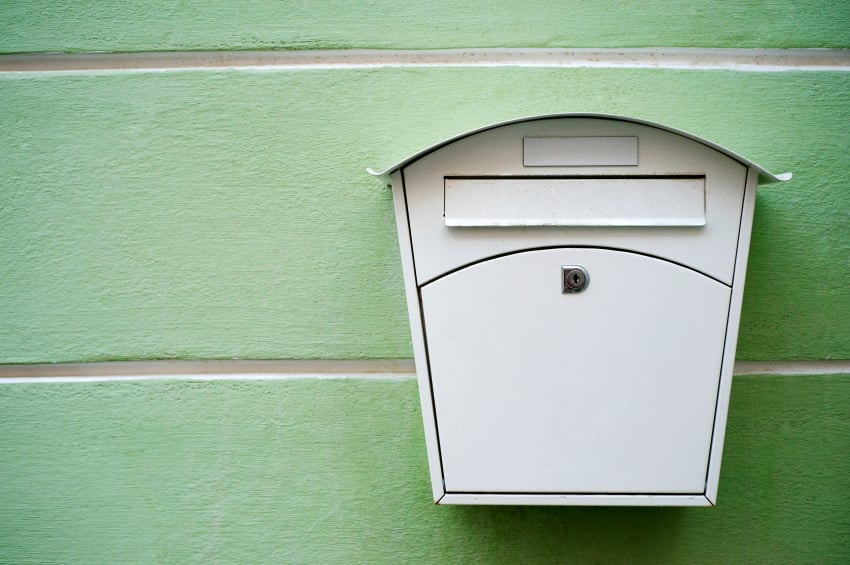 If your business is one of millions that rely on the USPS to deliver bills, account notices, and invoices to customers, then I've got good news and bad news.
To get it out of the way, I'll start with the bad: the USPS is introducing new, across-the-board postage rate hikes – effective immediately.
Yes, again. The latest round will increase first class letter rates by three cents (from $0.46 to $0.49), and other first class, automated, retail, and nonprofit categories by as much as 12%.
If those figures seem higher than normal, well, there's a good reason: they are. As a government service, the USPS is contractually bound to keep prices steady with inflation – as measured by the Consumer Price Index (or CPI).
Except, that is, during years in which "exigent" circumstances – like higher-than-normal costs or other irregular market conditions – enable the Postal Service to petition for a rate bump larger than the change in inflation. Unfortunately for mailers, this year just so happens to fall under that exigent category.
And now for the good news: advances in billing and payment technology have made it easier for billers to print and mail fewer statements – and save more on the ones that they do deliver.
Below, I'll highlight four effective, common-sense billing and payment best-practices to help offset the latest postage increase.
Digital Delivery
The USPS' latest rate hike underscores one of the key value propositions of eStatement delivery.
It's simply cheaper to create a digital bill, host it in an EBPP portal, and send an email (or several) to notify clients than it is to process, print, and mail a paper statement.
For example, a NACHA CEBP and PayItGreen study from 2011 reported businesses receive savings of between 40 and 50 cents per bill when compared with traditional paper statement processing. And Federal Reserve Bank of New York economist Chris Stefanadis estimates that eStatements reduce statement print and mail costs by up to 50%.
In addition – unlike paper delivery –the savings associated with online presentment only increase when new customers are added to the eStatement user base.
That's because most of the costs of digital billing are fixed. The heavy lifting is in application development and implementation. Only statement hosting and email fees increase when more volume is added.
Compare that with traditional statement print and mail, where many of the costs – including paper, ink, envelopes, and postage – are not only variable, but prone to inflation as well. That leads to a consistent, incremental increase in billing costs year-over-year.
Consider this postage bump the big, bold handwriting on the wall: there's never been a better time to introduce digital statement delivery alongside your traditional paper statement processing approach.
Online Payment Channels
On the flip side of the equation, consumers feeling the financial sting from rising postage costs are beginning to seek alternate means of bill payment – channels that are fast, easy-to-use, and don't require a 50 cent surcharge.
In fact, the migration is quickly approaching a tipping point. According to the Fiserv 2014 Billing Household Survey, three out of every four U.S. households now pay at least one bill online each month. Mobile payment doubled from 8% to 16% in 2013. And only a little more than half of all U.S. households – 53% to be exact – paid at least one bill per month with a check in the last year.
Put simply: in order to keep up with mounting consumer demand, it's important that you provide ePayment options alongside digital presentment channels.
Fortunately, there are productivity and cost benefits to online payment, too. Automation reduces posting errors and the manpower it takes to manually process payments. And digital payment slashes the time it takes for cash to reach your bottom-line.
In addition to traditional mail- and walk-in payments, consider adding emerging, web-enabled billing channels like online, mobile, and IVR payment to your remittance toolset.
Print and Mail Outsourcing
The make-or-buy decision to outsource statement print and mail operations is never easy. In addition to ensuring break-even financially, there are often extenuating circumstances – like staff deployment and investment in equipment – that also factor into the overall evaluation.
But as the cost of postage continues to increase, many businesses that might normally consider themselves "small" mailers are quickly approaching a statement print and mail break-even point where outsourcing is an appropriate – and cost effective – proposition.
Lower materials costs and the specialization advantages that go hand-in-hand with outsourcing are valuable benefits to be sure. But for many billers, qualifying for a bulk or automated rate on the statements they deliver is worth the cost alone.
Automated postage can be as much as 47% cheaper than retail rates, for example. Only to qualify, you need to use an Intelligent Mail Barcode on each statement – next-generation postal processing, sorting, and tracking technology used to speed mail delivery and reduce costs. And comingle your mail with other businesses in order to reach the kind of volume that qualifies for pre-sort discounts.
Individual business might struggle to satisfy those kinds of mail processing prerequisites, but they're the bread-and-butter of what outsource statement print and mail companies do every day. The best statement print and mail vendors are more partner than processor – working on your behalf as a postal advocate to ensure that projects qualify for the lowest possible rate.
Send Less
But what if you already outsource? And have a robust online billing and payment application in place? What steps can you take to reduce postage costs?
The short answer: send fewer statements.
With postal costs set to at least keep pace with inflation – 1.5% as of December 2013 – the best way to reduce costs is by being smarter about the number of statements you deliver.
The good news is that reducing send isn't a new idea for billers. They've been grappling with the problem of rising postage costs since postage increases were pegged to the cost of inflation in 1971, after all.
As a result of rising postage costs – and also increases in the price of inputs like paper, ink, and envelopes – several techniques designed to limit statement volume have, over the last few years, become standard best-practices for many statement print and mail vendors. Those processes include:
• Consolidating multiple bills going to the same address into a single envelope for delivery. For example, a combination bill for a patient that receives treatment services from both a hospital and their affiliated physician group, or a business receiving multiple statements for jobs invoiced during a single billing period. Many billers take this idea one step further, programmatically integrating multiple treatment experiences or purchase orders on to one statement.
• Holding all statements until a pre-defined dollar amount is met, then either consolidating multiple bills for the same account into a single envelope or printing and mailing an integrated family statement.
• Automatically suppressing print and mail for statements within the source billing file that don't meet pre-defined address or balance-due requirement.
• Using address correction methods – like NCOA – to reduce the amount of undeliverable return mail.
Want to learn more simple, effective ways to lower mail volume and decrease the postage costs of your statement processing operations? Schedule a free statement billing and payment consultations with the experts at Elite.