8 Simple Tips to Reduce Your Direct Mail Costs
November 12, 2013 •Brian Watson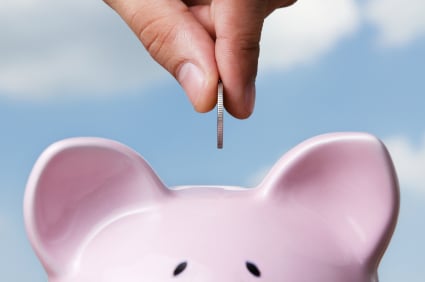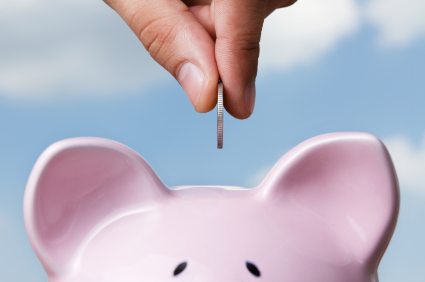 Direct mail probably won't end up on many end-of-year lists of the marketing trends to watch in 2014. And it definitely trails social media, email, and other online marketing technologies in terms of buzz.
But despite the overwhelming popularity of digital marketing channels, tried-and-true direct mail remains one of the most effective tools for marketers to reach – and convert – customers and prospects.
According to the 2012 Response Rate Report from the Direct Marketing Association, consumers are much more likely to respond to a direct mail piece than marketing delivered using other popular digital channels.
For example, a letter-sized direct mail piece averages a 1.28% response rate. That might not sound too impressive at first blush. Until you consider the response rates for email (.03%), internet display ads, (.04%), and paid search (.22%).
Cost per lead also favors direct mail. On average, business pay $51.40 to acquire a new lead or order, versus $55.24 for email, $52.58 for paid search, and $138.00 for display ads.
Improving Direct Mail ROI
If direct mail routinely beats more buzzed-about direct marketing channels in response rate and cost per-acquisition, why isn't it more popular with marketers?
Some might argue that online channels get more attention because they're newer, or sexier, or grab more headlines and social shares.
But the easiest explanation boils down to economics: the costs to print and mail direct mail campaign are generally higher than for comparable digital options. And that's obviously a big deal for marketers that have to meet sales goals in the face of tight budgets.
The effectivness of direct mail sn't in question. It's better at reaching and converting customers than email, search engine advertising, and web display ads. (A .03% response rate can make it hard to reach enough consumers with a campaign to move the needle on sales, after all.)
But cost remains a sticking point. And to close the ROI gap, marketers need to focus on reducing direct mail overhead – and improving campaign return – while still delivering compelling, effective collateral that resonates with customers and drives conversion.
Fortunately, there are plenty of tools you can use to aid you in reaching that goal. Read on for 8 print and mail techniques that ensure your direct mail projects are effective and ROI-friendly.
1. Design for Direct Mail
Unique die-cuts, distinctive sizes, and labels or magnets affixed to the outside of your envelope or postcard can grab attention. But they also increase production and delivery costs.
Similarly, including content in areas designated for address information or USPS scan lines can obscure important details, increase delivery overhead, or even make your piece undeliverable.
To limit costs and confusion, be sure that your designer has a working understanding of USPS rules and restrictions for piece artwork, size, and weight.
2. Consider Print Costs
That glossy, colorful postcard might look great in your customers' mailbox. But how does it affect campaign ROI?
That's not to downplay bold color and piece personalization. They're effective tools for direct marketers, to be sure. But they're not a panacea. A black-and-white piece with compelling copy and an attention-grabbing offer can be just as successful.
Better yet, use more costly print elements sparingly to boost impact. For example, spot color to add contrast and highlight an offer or headline. Or a standardized template with personalization in pre-defined areas to increase relevancy while keeping costs low.
3. De-Duplicate Your Mail List
Mailing lists are a major source of unnecessary direct mail expense. From incorrect or out-of-date address information to multiple records, using a mailing list that isn't carefully cleaned prior to delivery can quickly drive up costs.
So be thorough. Run a de-duplication check that purges lists of repeated records. Remove contacts that have signed up for the DMA No-Mail list. And consider consolidating names that will be sent to the same address (say an offer for a husband, a wife, and their teenage daughter) into a single entry if your offer is less personalized or recipient-specific.
4. Verify Addresses
De-duping saves mail costs by removing unnecessary names from your mailing list. But it doesn't help with flawed address data.
That's where USPS tools, like NCOALink and CASS certification, come in handy – helping mailers qualify for discounted automated postal rates and ensure piece deliverability.
NCOALink gives mailers access to the 40 million-plus address changes filed by Americans each year. That data is used to verify and – if necessary – correct mail records, so that each piece you deliver uses up-to-date address information that's standardized for mailing.
Mailers use CASS certification to clean-up records with incomplete or incorrect address information. CASS-certified software compares each name on your list to a database of verified address records, updating all information – street address, city, state, and ZIP code – that doesn't match-up properly.
5. Add an Intelligent Mail Barcode
Intelligent Mail Barcodes are tracking codes imprinted on outgoing mail pieces that help the USPS improve deliverability and mail processing efficiency.
When it comes to improving ROI, the deliverability advantage provided by Intelligent Mail Barcodes shouldn't be taken lightly.
There's a real monetary benefit that comes from knowing that your piece will be delivered (and delivered quickly). For one, it prevents cash used to develop, print, and mail your project from being wasted on undelivered pieces.
But the real attraction from a cost-containment standpoint is discounted postage: as of January, 2013, Intelligent Mail Barcodes are now required of all mail to receive automated postal rate discounts.
6. Commingle When Possible
Commingling – combining multiple mail projects into a larger grouping for delivery purposes – allows businesses to benefit from automated postage discounts even if their project is small or doesn't meet ZIP code-specific delivery minimums.
For example, you might not be mailing enough pieces to qualify for a presort discount. Or, in the case of a larger mail project, might not be delivering enough pieces to the same ZIP code to receive a 5-digit potage discount on all your mail.
But by commingling, mailers can combine several customers' projects into a single, larger batch that then qualifies for automation discounts.
7. Watch For USPS Deals
Bargain hunting and direct mail don't typically go hand in hand. But the USPS regularly offers promotions that lower postage costs for business mail customers.
Generally, the promotions are seasonal; rolled-out in support of new direct mail technologies, like QR Barcodes or Augmented Reality. As an incentive to convince more businesses to use these techniques in their own campaigns, the USPS offers lower postage fees.
For example, the postal service is currently offering a deal through the end of the year that provides a 2% upfront discount on postage for pieces that use a 2D Barcode to drive customers to a mobile-optimized shopping page.
To stay on top of its limited-time promotions for 2014, bookmark this USPS calendar. Or ask your mail processing partner to contact you whenever a new deal is set to kick-off.
8. Use USPS Delivery Rules to Your Advantage
Navigating the maze of USPS mail delivery regulations is no picnic.
Standard or first-class postage? Will presorting reduce mailing costs? How do distance and size affect what you'll pay? Does it make sense to drop-ship to a NDC or SCF? Just what in the heck are NDCs and SCFs?
Getting the best rate possible for your project means tracking down answers to these – and dozens of other – mail delivery questions. Because specialization breeds efficiency, it pays to lean on a mail processing expert for sage advice on how to keep campaign overhead low.
Want to learn even more ways to lower the mailing costs (and increase the ROI) of your next direct mail project? Get a free consultation with the direct mail experts at Elite by calling 800.276.6456 or visiting http://info.eliteps.com/request-elitemail-demo.