4 Mistakes That Might Be Hurting Your Direct Mail ROI
January 11, 2013 •Brian Watson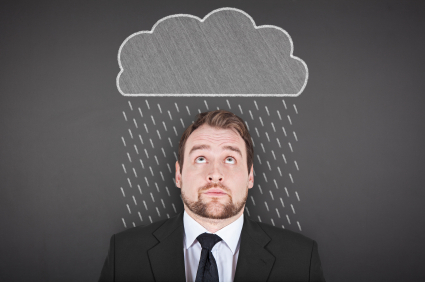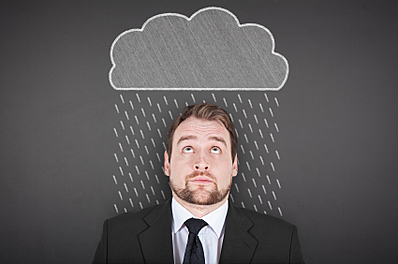 Stop me it you've heard this one before: you worked hard to put together a winning direct mail campaign. Your list was carefully cultivated, relevant and targeted. You worked and re-worked your copy, creative and offer until it really spoke to your target audience.
But the results? They weren't quite what you expected. Maybe the response was lukewarm. Or the conversions were flat. Or you lacked the campaign tracking to find out exactly what went wrong. Whatever the case, your project fell a little bit short of the mark.
Talk about frustrating. As a marketer myself, trust me: I've been there. And I share your pain.
But direct mail is too valuable a channel – especially to B2B marketers, 79% of whom rated it as a somewhat or very effective channel, according to MarketingSherpa - to just give up on entirely.
That's why I rely on a simple four-item, pre-print and mail checklist to help me get the most from my campaigns. It doesn't guarantee success. But it keeps me from making some easily-correctible mistakes that might otherwise inadvertently sabotage ROI. Before I start a project, I consider:
1). Do I Have a Way to Track and Measure Results?
You can't manage what you can't measure. Without any insight into what made a campaign a success or failure, it's impossible to make sound, data-backed decisions about future mail marketing strategy.
A throw-it-all-against-the-wall-and-see-what-sticks approach could skew too heavily on superficial judgments. And end up costing you plenty of time and money.
Tracking and ROI measurement doesn't have to be sophisticated or expensive. It just has to tell you which new leads correspond to your direct mail efforts. Some response-tracking tools I use include:
• Business Reply Cards. A well-worn technique that still pays dividends, reply cards generally include a tracking code that makes it easy to stay on top of campaign response and conversion.
• Coupon Codes. Coding your offer is a great way to verify campaign ROI. Offers that are redeemed in-store can be tracked with a simple source code printed on the coupon itself. While piece-specific offer-codes can be used to measure inbound phone and web leads.
• 1-800 Numbers. If you do any business beyond the local variety, chances are you already have a 1-800 number. But if you use the same number for each of your marketing channels, it can make it difficult to sort out just where leads are actually coming from. Instead, I use a unique toll-free number for each of my major campaigns to enable fast, accurate tracking.
• Web Landing Pages. Web landing pages go beyond traditional response mechanisms by building on the message of your initial mail piece. They also provide a real-time feedback loop: when a prospect clicks-through to your offer or completes a response form, data is instantly captured in your website's analytics software. No matter if it's just campaign specific page or something more personalized - like a PURL – web landing pages help provide next-level campaign analysis.
2). Did I Test?
Research shows that direct mail marketing is more impactful than most other outbound channels. According to the Direct Marketing Association's 2012 Response Rate Report, direct mail trails only telemarketing in channel response and conversion rates.
But it also tends to be more expensive than digital channels, like email and paid search. And that makes intuitive, gut-feel campaign management a potentially costly mistake. You may feel you know what message or creative your target marketing will respond to best. But until you back that intuition up with solid evidence, it's just that: a feeling.
That doesn't mean you have to do tons and tons of research before running a print and mail campaign. But in any mailing you do, it pays to test different options, track the results, and find out what option is more successful.
Testing helps you refine your offer and message. So you can be sure you're not wasting money in support of an ineffective piece. Or – worse yet - pursuing entirely the wrong marketing channel to communicate with your target audience.
I test early and often, discovering the most successful – and profitable - mail piece with techniques like:
• Set a Control. Start by using your intuitions: think about what your audiences will respond to in terms of offer, message, and creative. This will be your "control" piece (and what you'll be testing against).
• Pick an Element. I generally start by testing the offer. But the element could also be creative or copy or media (like a letter versus a postcard). No matter what you choose - to help isolate what exactly is driving response - you should only test one element at a time
• Measure. Use the response channels described earlier to measure your test – and pick a winner. Then start testing all over again, this time with a different element.
3). Does the Message Stink?
Okay, so maybe that's a little bit too harsh. Let's just say that – as a marketer – sometimes my copy isn't as persuasive as I might assume.
And that isn't good enough. Not for direct mail marketing. When you have a few moments to win over a reader. Great copywriting is an essential part of the secret sauce that drives ROI. So take careful note of important stuff like:
• Great Headlines. Copywriting legend David Ogilvy believed headlines to be 80% of an ad's effectiveness. And he's not far off. Grab attention right off the bat with headlines that are specific, relevant, and interesting.
• Reader Centric. A lot of marketing copy is feature-driven. Companies work extra-hard to create a great product. And they want customers to know about it – down to every bell and whistle. But that ignores the needs of your customers. Effective marketing copy is empathetic and reader-centric. Why's it interesting to her? What's in it for him? How's our audience benefiting from the offer? That's what's important. And why you should engage your audience by writing to their needs.
• Simple. With direct mail you don't have much time to make an impression. So keep sentences simple. Your message brief. And use white-space enhancers – like dashes and bullet points – to help keep things readable.
• Persuasive Offer. Even if everything else is just right, a direct mail piece won't succeed without a compelling offer. You know your audience. So use that insight to come up with a few good offers. Then split-test the heck out of them to find a winning option for your target market.
4). Is It Personalized?
You probably don't lack for customer data. Today's databases are sophisticated enough to manage everything from simple demographic info to in-depth transaction data that spans your entire relationship with customers.
So why not use it to improve the ROI of your direct mail campaigns? After all, the best direct mail is personalized. Research from InfoTrends/CAP Ventures found that the response rate for personalized direct mail is nearly 4.5% higher than traditional, non-personalized pieces. And – thanks to improvements in variable print and mail technology - it's not that much more expensive.
That's why I recommend personalization tools like:
• Data Mining. Put that all customer data you have to good use. Data mining can help you go from the general to the highly specific – slicing and dicing your list into related target market segments. Whether your attributes are geographic, demographic, psychographic, or based on transaction data, segmenting your list into relevant chunks is the first step on the path to direct mail personalization.
• 1:1 Personalization. The second step? Variable data personalization. VDP tools use customer-specific data and special business logic to create 1:1 direct mail on the fly. Different creative assets - like copy, graphics, images, and response channel – are automatically assembled into a single 1:1 piece based upon the recipient's unique characteristics.
• PURL Landing Pages. Think of PURLs (or Personal URLs) as an upgrade to the general landing page. PURLs use the same customer-specific data and logic used during VDP printing to create unique URLs and web pages with relevant text, graphics, images, and offers.
That's my quick pre-send direct mail checklist. Hopefully it'll give you some stuff to consider when the time comes to deliver your next campaign. If you have more questions on how to get your mail project ROI-ready, schedule a time to talk to Elite by clicking here.
Have any direct mail tips and tricks of your own you'd? The comments section awaits your advice!