More Fearless 2013 Predictions: 5 Big Online Billing & Payment Trends
January 4, 2013 •Brian Watson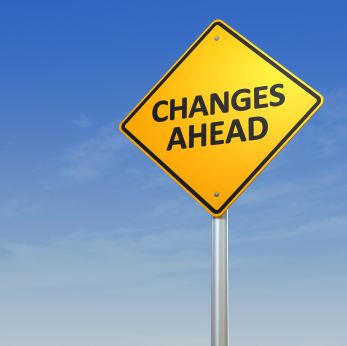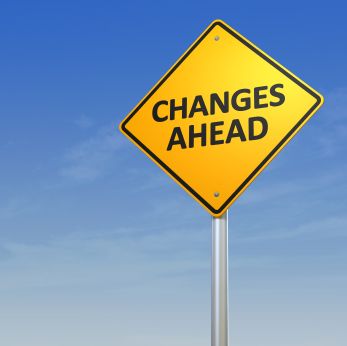 Online billing and payment was a very hot topic among billers in 2012.
And for good reason. After a slow-but-steady usage buildup, EBPP has finally started to gain significant acceptance among mainstream consumers (and businesses). For example:
• Fiserv reported that 53.4% of households now use biller direct online bill payment websites. And 40.5% of households pay bills online via their financial institution (Both double-digit increases from 2010).
• NACHA's PayItGreen Research found between 30 and 40 percent of consumers receive online statements for a number of key major financial accounts (including checking, savings, credit, and debit accounts).
• IDC Financial Insights' 2012 Consumer Payment Survey reported that 73% of online households paid at least one billing using a web-based channel within the last month.
• The Federal Reserve System found that 68% of consumers with regular Internet access and a bank account used online banking in the past year.
And that gradual adoption is only expected to get faster in the future. More web-savvy 18-32 old consumers are joining the bill paying population every day. Mobile devices (tablets and smartphones) now outnumber traditional computers. And widespread eCommerce adoption has helped ease the security fears that have kept many bill payers from moving to online channels.
Going out on a limb, I think that – for many businesses – 2013 will represent a real tipping-point for online bill payment; when online payment approaches the magical 50% threshold for all payments collected. (Okay, so that limb is slightly less shaky when Fiserv data collected in 2011 already pegged the percentage of all online payments – biller direct and from financial institutions – at 50%).
What other key trends will help shape e-billing in 2013?
1). Increased Adoption Won't Be an Accident.
The proof's in the data: online billing and payment adoption is growing rapidly.
Unfortunately, with up to half of consumers viewing bills and making payments online, chances are that your e-billing early adopters are already on-board with the technology. Worse yet, over a third of them are probably "double-dipping": using online billing and payment while still receiving a paper statement.
And that makes reaching the next level of adoption – and achiving the ROI that goes along with it - a tricky proposition. Cracking that plateau takes a focused effort that coordinates marketing, customer service, and (in the case of healthcare billers) front office personnel to educate current and new customers about the benefits of EBPP.
Look for billers to take an all-hands-on-deck approach to EBPP education and conversion in 2013 (and beyond), including stuff like:
• Using current billing channels – like paper statements or IVR – and the power of repetition to communicate online billing channels to customers.
• Engaging customers during service sign-up or treatment registration about online billing and payment. Then giving them a compelling reason – like discounts or special payment terms – to go ahead and make the switch.
• Using marketing inserts or variable on-statement elements to tout e-billing to new and existing customers.
• Providing patients with a payment website that's feature-rich and easy to register for. And then featuring it prominently on your website through banner ads and clear navigational links.
• Reminding customers that are receiving both paper and online billing of your paperless statement option each time they log-on your payment website.
2). Mobile's Impact Is Growing. Quickly.
According to Pew Research Center, 90% percent of American adults own some kind of cellular phone. More than half use their mobile device to go online. And – according to IDC Financial Insights – a third have already used mobile to complete a payment.
That makes mobile phones an increasingly attractive payment channel. Expect EBPP software to lean heavily on the technology in 2013, incorporating phone-and-tablet-friendly options like:
• Outbound IVR that automatically calls customers to communicate billing info, then captures payment through either IVR voice recognition technology or one-click mobile pay acceptance.
• SMS text messaging systems that provide customers with summary billing details and the ability to pay using either IVR or a link to a mobile-optimized version of your payment website.
• A mobile-friendly version of your payment website that's designed for use on mobile phones and tablets.
• Mobile payment applications that offer a robust, inclusive, feature-rich online billing and payment toolset; one that's specifically designed for – and can be accessed from – a phone or tablet device. In other words, when it comes to mobile payment, there's an app for that.
3). Payment without Enrollment Will Be a Must-Have.
It's not hard for billers to recognize the value in online bill presentment. E-statements significantly reduce billing overhead, speed balance delivery, and reduce the burden placed on your customer service staff. Not to mention it can be a real boon for your green-business bona fides, too.
But customers don't always see it the same way. From the "double-dippers" I mentioned earlier to customers that still want to receive a paper bill, but wouldn't mind paying it online, the full web billing and payment toolset just isn't a priority for everyone.
And form fatigue is a major culprit. Janrain reports that 86% of users may leave a website when asked to create an account. Even more convincing? A full 40% of the users they surveyed felt that it would be "easier to solve the issue of world peace than remember all of their passwords"!
To get the speed and cost benefits of online payment, billers will have to provide customers with another way to pay via the web. I think it'll include:
• Simple online payment without enrollment (e.g. a "guest checkout" option) that will enable customers to pay without having to go through account registration.
• Giving customers that complete a guest payment the option to store information. That kind of middle-ground between full EBPP and guest pay gets customers in the habit of paying online. At which point, billers can regularly provide them with education, offers, and incentive to make the switch to full e-billing.
• A streamlined registration process and easy-to-navigate sign-up forms. Click here to see a list of our best-practices.
4). Tightening Up the EBPP Toolset.
The days of a bill repository and bare-bones payment gateway passing for best-class EBPP technology are over and gone.
With over two-thirds of American regularly using online banking to manage their personal financial accounts, most consumers have become accustomed to getting value-added tools along with the standard billing and payment stuff.
Going forward, billers will have to adapt to customers' emerging e-billing expectations with resources that make the process simpler, faster, and more impactful. Expect to see stuff like this become standard very soon:
• Usage and savings tools – like spend analyzers or cost/treatment estimators – that help customers better understand their financial responsibility.
• Secure online messaging with your customer service staff that helps customer avoid the long waits associated with help calls.
• For healthcare providers, patients will increasingly want eHealth resources, like scheduling, electronic health records, and prescription refill, under a single-sign-in online account
• Online access to all the payment tools you offer, including payment plans, prompt pay discounts, future-dated payments, and pre-authorizations.
• A customized bill notification system – that incorporates not only email, but also phone-based IVR and text message alerts.
5). Make It a Multi-Channel.
Despite the growth of EBPP, many customers are more than happy to keep paying the way they've always done.
Whether they don't trust online payment or simply don't see the benefit to completing registration, this group's stubbornness could be a blessing in disguise for billers.
Why? It provides a good reason to invest in a comprehensive, multi-channel billing approach. And integrate the whole process online – with the help of your web billing toolset.
Your customers probably differ greatly on attributes like age, brand loyalty, financial status, and tech sophistication. So why force them into a one-size-fits-all solution?
The smart approach – and one that more and more billers will likely be using – recognizes that payment channels shouldn't compete against each other; they should work together to bring in the most revenue, in the fastest, most efficient way possible. And that any non-traditional payment method – be it IVR, mobile, or online guest payment - can act as the bridge that gets customers engaged in the billing process and thinking about other pay channels.
Expect to see more multi-channel billing approaches that:
• Balance full e-statement and web payment capabilities with a simple guest pay option.
• Integrate mobile tools – like text-based billing alerts and reminders and one-click payment – to reach customers that may not be ready to take the full EBPP plunge.
• Use IVR phone technology that simplifies voice-based payment, increases customer satisfaction with the billing process, and gets customers thinking about "non-traditional" payment options (like EBPP).
• Are managed using a single, web-enabled revenue collection platform that funnels all payments through a central dashboard for quicker processing, tighter control, and better analytics.
Your turn! Agree or disagree with my big, bold e-billing and payment predictions? Sound off in the comments section below.