Building a Bulletproof Return Mail Program
November 30, 2012 •Brian Watson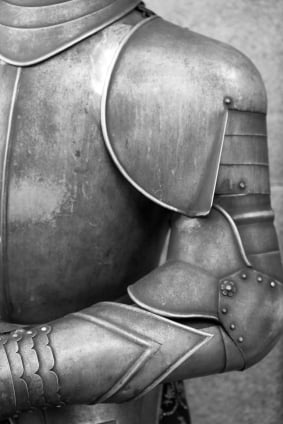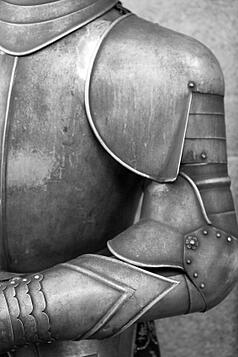 From healthcare to financial services, plenty of companies rely on first class mail to support core business activities.
Whether it's delivering monthly investment statements, billing customers for home Internet, or informing patients about a pending insurance claim, statement processing is a central part of how these businesses interact with customers and collect revenue.
And that's why undeliverable mail can be such a big, hairy, costly problem.
The High Costs of Return Mail
Just how expense are we talking? Well, according to research from Pitney Bowes, nearly 1.9% of first-class mail goes undelivered each year. That doesn't sound so bad, right? It's less than two percent. It could be a lot worse.
Well, while it's true that 2% bounce back rate doesn't sound especially ominous, consider it on these terms: that 1.9% represents almost 1.3 billion mail pieces. And each of those 1.3 billion pieces costs about $3 to re-mail alone. So, in essence, we're talking billions and billions of dollars in added expense each year.
In other words, 1.9% can get plenty foreboding pretty quickly.
And to make things worse, return mail is a sneaky expense. Sure there's the cost of postage, printing, materials, and mail processing. That's easy to quantify. It's right there on the balance sheet.
What's trickier? The hidden stuff – like the skip tracing costs to track down an AWOL customer. Or penalties levied by the USPS for un-updated lists (that's right – legislation enacted in 2010 provides the USPS with the ability to fine up to $.07 per piece for mailing lists that don't meet return mail standards). Or lost cash flow while you're preparing a re-mailing or chasing a lost address down the rabbit hole. Those costs don't exactly jump right out, but they can add up quickly. All told, the soft costs of return mail often dwarf re-mailing overhead.
And many statement processing companies don't do a great job of explaining the details: how the return mail process works, what the costs of undeliverable mail truly are, and what goes into a best-practice address cleansing program. So providers are left to wonder why they're receiving return mail and what they should do about it.
A Return Mail Management Primer
So just what should you know about undeliverable mail? And what goes into a best-practice return mail management program? Read on for a quick primer on the art and science of fixing bad addresses.
Step 1: NCOA Address Cleansing.
The best way to reduce the high cost of return mail? Avoid it in the first place. And that takes an integrated, pre-mail address clean-up program.
While there are a number of services offered by the USPS and outside vendors to scrub your list prior to mailing, the most efficient option is the USPS' NCOALink program. It uses USPS data, meets new Move Update return mail requirements, lowers mailing costs, and reduces your undeliverable mail burden.
An up-to-date, verified database owned and operated by the USPS, NCOALink contains records for the nearly 160 million Americans that have filed change-of-address records with the Postal Service by over the last 48 months.
It works like this: each record in your data file is checked against change of address information stored with the NCOALink database. When the name and address information matches a record from the NCOALink database, up-to-date address data for that match will be returned.
Matches can be made for individuals, families, and businesses. And information is returned for forwardable records that contain address information provided culled from change of address forms filed by individuals making a permanent move; unconfirmed new addresses that aren't an exact match with an existing record; and for records with no forwarding address, a closed PO Box, or corresponding to a foreign move.
NCOALink is a fast, affordable, proactive way to reduce undeliverable mail. It slashes re-mailing print, postage, and processing costs, improves the quality and accuracy of your customer records, speeds cash collections, and reduces bad debt.
Step 2: Return Mail Management
For all the reasons listed above, NCOALink is a great catch-all address cleansing tools. But it still doesn't always catch all bad mail before it happens.
That's why many providers also use a range of other address verification and improvement tools from the USPS like the Coding Accuracy and Support System (CASS), Intelligent Mail Barcodes, Address Element Correction (AEC), Address Change Services (ACS), and a variety of third-party source. (Want a primer on those tools? We've got the blog post you're looking for right here).
But even businesses that go through the additional cost and effort of integrating those tools into their address purification gameplan are still likely to run into a small amount of return mail.
Some of it is due to people that have moved too much in the 48 month window provided for by NCOALink. Or forget to file a move entirely. And some of it boils down to simple data entry error.
Whatever the case, certain addresses will simply slip through the cracks. And that's when it pays to have a smart, automated return mail strategy in place.
Best-practice return mail management programs take the burden of what to do when bad mail bounces back completely off of your plate. No more manually scanning return mail. Or burning up the phone lines to track down lost address information. Or worrying about re-mailing.
Outsource return mail programs handle all those issues, providing:
• Return Mail Handling. Undeliverable mail is sent directly to your statement processing company for handling. And they take care of the details – identifying and logging returns, reporting to the USPS, and eliminating statements that can't be re-mailed.
• Skip Tracing. Skip tracing is the process of locating address information for records that come back without address matches from NCOALink or for mail that's undeliverable. Statement processing companies work with address data day in, day out. So we tend to have some pretty effective third-party resources for tracking down missing address intel. Best of all? You and your staff don't have to devote time, energy, and resources taking care of the process in-house.
• Re-Mailing. With outsource return mail, the re-mailing process is seamless. After current address information is found, the piece is either re-purposed and re-mailed or added to the production queue and delivered to the customer in question. There's no grey area for you to navigate on if a piece can be re-purposed or not. And suppressions are automatically added to the production queue without any heavy-lifting by your staff. Put simply, the outsource re-mailing process is fast, simple, and pain-free.
• Reporting. Up-to-date information is worth its weight in gold to companies that send first-class mail. It means the customer is back on the grid and not subject to recurring mail bounce backs. Best-class statement processing companies provide quick, detailed reports of address data found during skip-tracing that you can easily migrate into your legacy system to ensure the accuracy of future mailings.
Undeliverable mail can be a costly hidden tax on statement processing efficiency. But it doesn't have to be. Thinking strategically about return mail and leaning on smart address cleansing and mail handling tools can go a long way to reducing print and mail costs and speeding statement delivery. To learn more about undeliverable mail (and the theories behind smart statement processing), download our free whitepaper The Five Habits of Highly Effective Statement Processing Solutions.
What techniques are you using to manage undeliverable mail?