4 Ways USPS Every Door Direct Mail Can Boost Local Marketing ROI
September 17, 2012 •Brian Watson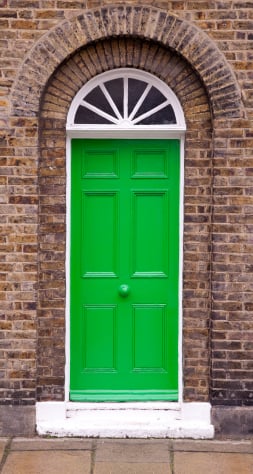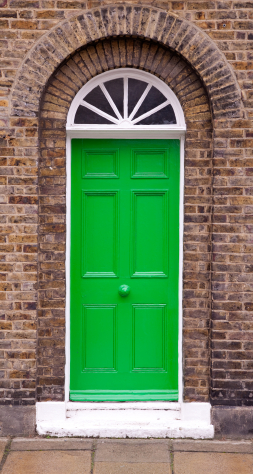 Location, location, location. For decades, that's been one of the most trusted (not to mention shopworn) adages in retail marketing.
But this is 2012. These days, we're experienced online consumers. We use Google Shopping to compare prices. Track down web reviews and ask for advice via our social networks. And even shop and make purchases using our mobile phones.
All of which begs the question: what exactly does location have to do with retail and service-based commerce these days?
Well, as it turns out, plenty. That's because when it comes to local businesses, most of their business is, well, local. For example, 85% of a store's customers live within a five-mile radius, according to a 2010 BizReport study. And if you're a small business owner looking to get consumers through your door, that kind of data provides an excellent indication of where you should be dedicating future marketing spend: local, local, local (as in local ads, local search, and local direct response campaigns).
What is Every Door Direct Mail? And How Can It Help Your Local Marketing Efforts?
Every Door Direct Mail is a direct mail marketing service offered by the USPS that leverages the impact of hyper-local advertising to make it simple and affordable to reach all eligible consumers surrounding your business with an impactful marketing message.
It works like this: you select the geographic area, neighborhood, or postal carrier routes that you'd like to target and, on the delivery date that you choose, every home or apartment within that area receives your direct mail piece.
That's elevator-speech program summary. But how does it help you efficiently reach prospects from nearby neighborhoods and affordably convert local traffic into local business?
1). Lowers Postage Costs. Standard class mail (which is used to process most direct mail solutions, advertising, billing, etc) generally costs anywhere from 22¢ to 28¢ per piece - depending on the size of your project. With Everydoor Direct Mail, the USPS has aggressively slashed prices down to as little as 14.5¢ per piece. That discount can help you reduce postage costs while targeting the customers that have the greatest impact on your financial bottom line.
2). You Don't Have to Purchase a Mailing List. Mailing lists aren't free of charge. Even if you're not being charged directly, chances are that the price to create and purchase address information for your target demographic is being factored into final print and mail costs.
With the Every Door Direct Mail service, the list comes directly from the USPS. So not only is it accurate, inclusive, and up-to-date, it also doesn't cost you anything extra.
3). No Need for Expensive Address Cleansing. No matter if it's from an internal source or external provider, to ensure piece deliverability, standard mail address info needs to be vetted, verified, and (if necessary), improved prior to print and mail.
The USPS offers a number of address cleansing tools for just that purpose: access to its National Change of Address database to capture address data from recipients who've recently moved; CASS validation to improve the quality and accuracy of address and zip code info; and Address Element Correction to eliminate abbreviation, spelling, and address entry mistakes. But none of those offerings is complementary. There's a cost associated with each service.
Fortunately, that expense doesn't enter into the equation with Every Door Direct Mail solutions. Because the USPS supplies the address list based upon your specifications, it's already received the full address cleanse treatment. And since it's scrubbed clean and mail-ready, Every Door Direct Mail lists limit the waste and cost that goes hand in hand with return mail.
4). Adds Impact to Other Marketing Channels. Every Door Direct Mail is a powerful, efficient way to support (and improve) your other hyper-local marketing efforts. According to the Royal Mail Group's Little Book of Bigger Returns, when it's a component of an integrated campaign, direct mail services were found to boost the ROI of local advertising by 44%, local online marketing by 62%, and overall ROI by 20%.
Despite our modern, web-enabled lifestyles, location is still critical to most local stores and service providers. A vast majority of these business' customers still come from the neighborhoods and communities surrounding their physical location. And so it should come as no surprise that hyper-local advertising – like Every Door Direct Mail - is still paying healthy dividends. If you'd like to learn more about how to plan, build, and execute smart, localized campaigns using the Every Door Direct Mail service, we'd love to chat. Simply call 1.800.276.6456 or get in touch with us online here.
Has your business tried hyper-local advertising yet? If so, please tell us about your experience.